Stump Removal in Goose Prairie – Fast & Safe for the Environment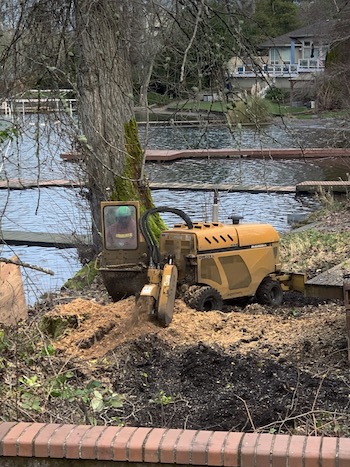 If you live or work in the Goose Prairie area and are looking for a tree service company that offers stump removal services, your search ends here! P'n'D Logging and Tree Service serves residential, commercial, and municipal property owners throughout the Goose Praire community.
Instead of dealing with DIY products that may use harsh chemicals, require a long time to work, or do not produce the results you were looking for, call the experts that know how to get rid of tree stumps quickly, efficiently, and are safe for the environment (no chemicals!).
A tree stump removal can benefit property owners by:
Raising the curb appeal of your home
Expanding your landscaping space
Removing mowing and gardening obstacles
For more information on our tree stump removal process, please give us a call at 425-569-0900.
Tree Stump Removal for Goose Prairie Home & Business Property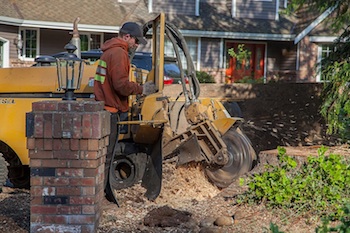 In addition to removing an eyesore, a tree stump removal will also reduce the risk of associated future problems. The stump itself, and any exposed roots, become a tripping hazard. The possibility of injury is even greater if it is in a children's play area or other frequently used spaces on Goose Prairie municipal property.
Furthermore, as the forgotten stump begins to decay, it is just like opening a door for unwanted pests. You now have an excellent breeding habitat for wood-boring insects! Not only can they do damage to your landscaping, but they are very capable of making a path to your Goose Prairie home or business building.
Opting for tree stump removals can help reduce costly repairs caused by insect infestations, including:
Termites
Carpenter ants
Beetles
Ants
Other wood-boring insects
Why Call Us for Stump Grinding Service in Goose Prairie?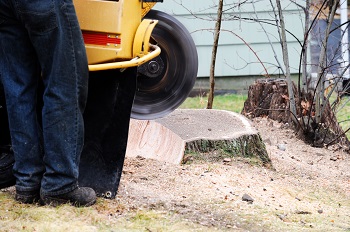 You should call us because we know how to remove a large tree stump! Our stump grinding service is the fastest, most efficient way to eliminate the leftover trunk from your property. You don't have to worry about harmful chemicals or the failing results of other tree stump removal products.
A stump grinding service grinds up the stump and the roots into small chips. And the remaining trunk is now below grade so that you can continue your landscaping design.
More good reasons Goose Prairie property owners should call us:
Complimentary estimates
Competitive stump grinding rates
Chemical-free techniques
Licensed, bonded, insured
Family-owned & operated
40+ years of tree service experience
If you want to take care of that ugly stump once and for all, our stump grinding service is the way to go. P'n'D Logging and Tree Service – 425-569-0900