Stump Removal In Fircrest – Fast & Safe For The Environment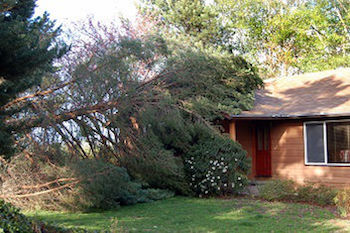 P'n'D Logging and Tree Services has been serving Fircrest, WA residents with their tree care requirements since 1977. We know the best way to get rid of a tree stump fast and efficiently while using eco-friendly methods. Our tree stump removal services are performed for Fircrest homeowners, municipal, commercial facilities.
If you have been considering stump removal methods, most likely you have come across a variety of options. Often the DIY methods can include the use of harsh chemicals. Unfortunately, you also run the risk of these chemicals seeping into the area surrounding the stump.
Fircrest residents can take an eco-friendly approach on tree stump removal by choosing the professionals at P'n'D! We offer our customers:
Free written estimates for removing a stump
Competitive, affordable rates
Safe and fast stump removal
Non-chemical roots and stump grinding service
Tree Stump Removal For Fircrest Home & Business Property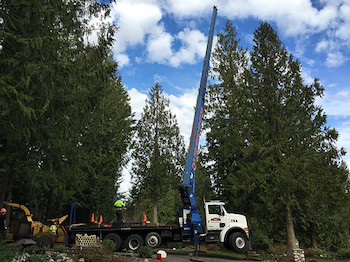 It makes no difference if the stump is on residential or business property in Fircrest – it still creates problems for the owner. Other than being an annoying eyesore in your landscape, stump tree removal services can help you avoid other issues too.
A tree stump is a tripping hazard. It can present a danger to your children, neighborhood children or visitors; one thing is for sure – you are just waiting for someone to get hurt. If you are a Fircrest business owner, the same is true for your employees and your customers.
Tree stump removal services can help prevent possible injury as well as reduce the liability risk that would fall on the property owner. Reach out to us today to:
Eliminate the unwanted tree stump
Improve the ability of mowing and yard maintenance
Make your Fircrest property safe
Contact us today at 509-257-3553 for a safe, quick, and effective stump grinding service!
Why Call Us For Stump Grinding Service In Fircrest?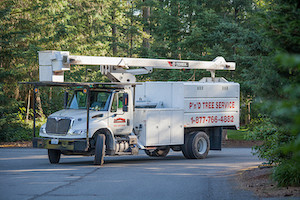 Maybe you are still wondering whether or not you should hire a stump grinding service. Perhaps you are not that concerned about the appearance, or it's a section on your Fircrest property that is far away from kids or adults. There is another really important reason why tree stump removal should be top on your list.
Bugs! Bugs! Bugs! An overlooked tree stump presents two possible problems. If the stump itself is still alive, it can and most likely will, sprout new trees from the base. If the stump is actually dead, the result is a perfect breeding environment for insects, including but not limited to:
Termites
Beetles
Ants
Woodborers
Don't wait until these unwanted visitors make a path to your house or Fircrest business. Call P'n'D Logging and Tree Service today for stump grinding services! (425) 569-0900