Stump Removal in Ellensburg – Fast & Safe for the Environment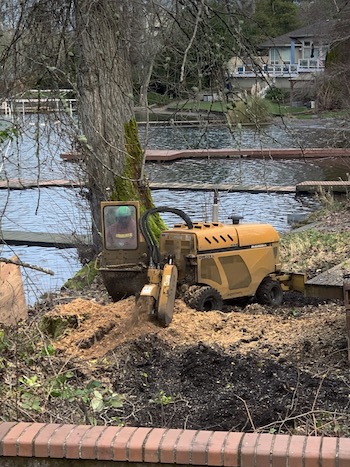 How long have you been wondering how to get rid of tree stumps quickly? Have you been searching online for "stump removal near me in Ellensburg?" Like most of our customers, you may have considered trying the do-it-yourself approach. While this is an option, the pitfalls of some of the tree stump removal products are they use harmful chemicals that can seep into other vegetation. Furthermore, the effectiveness rarely lives up to your expectations.
Why not save yourself the time and energy and call P'n'D Logging and Tree Service! Our stump removal services are environmentally safe, chemical-free, fast, and effective, and are available to homeowners, business owners, and municipal property owners in and around the Ellensburg area.
Removing a leftover stump will:
Increase the curb appeal of your property
Provide additional space for landscaping
Remove mowing and lawn care obstacles
We'd be happy to answer any questions you have about our tree stump removal process. 425-569-0900
Tree Stump Removal for Ellensburg Home & Business Property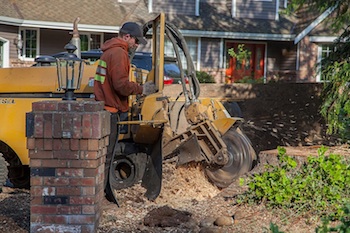 A tree stump removal service can also help to eliminate future problems. First, the remaining stump and above-ground roots are a tripping hazard. This situation can become problematic if the stump is where children play, in high-traffic areas, or part of the common area surrounding your Ellensburg business or municipal facility.
Second, if the stump is left to decay, you unknowingly create the best breeding environment for wood-boring pests! Insect infestations can be a nightmare for any Ellensburg property owner, but wood-eating insects can do severe damage to your home or commercial building.
A tree stump removal early on can help to eliminate:
Termites
Wood-boring insects
Beetles
Ants
Carpenter ants
Why Call Us for Stump Grinding Service in Ellensburg?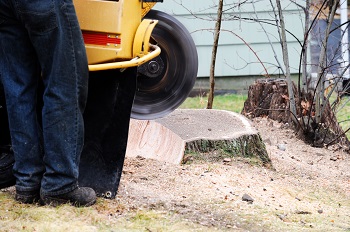 Our stump grinding service can remove the risk of injuries, lighten liability concerns, and improve your property with heightened curb appeal. It can also help prevent future high-cost home repairs.
The best part of our stump grinding service is the result. Your ugly stump and roots are ground into small chips while the remainder of the tree stump is left below grade.
Other reasons Ellensburg residents should call us:
Written estimates are free
Affordable & competitive stump grinding service rates
Chemical-free stump removal techniques
Discounts when connected with a tree removal
Licensed, bonded, and insured
Family owned and operated
40+ years of experience
If Ellensburg property owners want the quickest, environmentally safe, and most effective stump grinding service around, call P'n'D Logging and Tree Service! 425-569-0900