Stump Removal in Edgemont – Fast & Safe for the Environment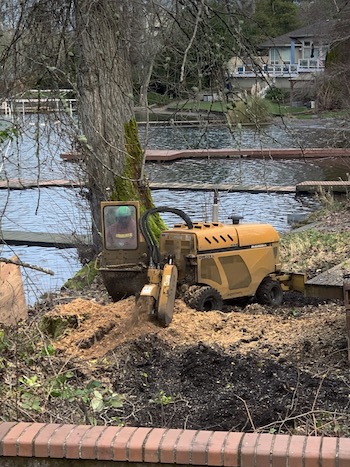 Tree stumps can be unsightly and create safety risks on your property. At P'n'D Logging and Tree Service, we have the equipment and skills to help you get rid of these stumps from your property. We take great pride in our care and close attention to detail when removing stumps from any yard. Our tree stump removal for Edgemont, WA residents and businesses is one of our most popular tree services.
When you plan to get rid of tree stumps from your residential or commercial property, it is essential to hire tree stump removal experts in Edgemont. We know all the situations that can occur when removing tree stumps.
We have invested in cutting-edge equipment and technology to safely and effectively eliminate tree stumps and ensure minimal disruption to the surrounding area.
We regularly offer tree stump removal for various reasons such as:·
Improving the aesthetics of a space
Eliminating trip and fall hazards
Preparing the land for new construction
Tree Stump Removal for Edgemont Home & Business Property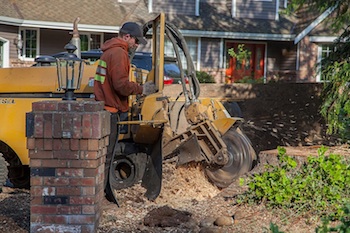 We can help you with any size tree stump removal job in Edgemont. We have state-of-the-art equipment to remove tree stumps from virtually anywhere on your property. So, if you are searching for tree stump removal experts, your search ends here with us.
We are a premier tree serving company offering professional services for some of the best rates. We are fully licensed, insured, and bonded for your safety and peace of mind. Are you ready to book a service appointment and request an estimate?
We offer:
FREE written estimates
24/7 emergency tree removal
Exceptional workmanship
Quick and hassle-free services
Why Call Us for Stump Grinding Service in Edgemont?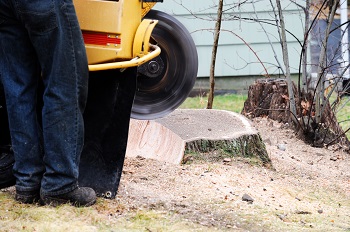 Stumps can be an eyesore and virtually impossible to remove without the professional tools, equipment, and methods. The best course of action is to hire a trusted stump grinding service to remove your tree stump. Fortunately, we are fully equipped to provide a top-notch stump grinding service in Edgemont and the nearby communities.
We can provide stump grinding service for any stump, large or small. Let us eradicate unwanted stumps from your yard. We do the job right the first time.  Our expert stump grinding service can make your yard look and feel:
Call P'n'D Logging and Tree Service for stump grinding service in Edgemont or its surrounding communities. (425) 569-0900