Stump Removal in Dryden – Fast & Safe for the Environment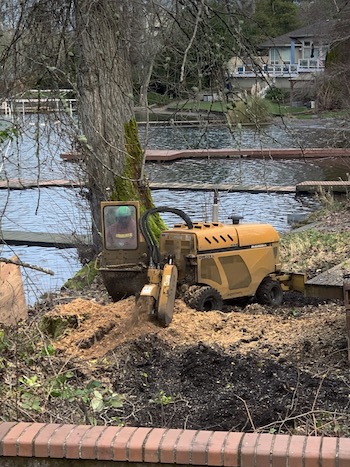 Is it time to take care of that ugly stump? Have you been asking friends and neighbors who to get rid of tree stumps quickly? If you live in the Dryden, WA area and are considering a tree stump removal service, reach out to P'n'D Logging and Tree Service! We are experts at stump removals and work with homeowners, business owners, and municipal facility owners in and around the Dryden area.
If you are researching stump removal products on the web, you may have already noticed that some products incorporate harmful chemicals. Although they provide extra power, these chemicals can also leach into the surrounding soil and affect other vegetation. They are not considered eco-friendly, and the results may not be as advertised.
We are highly experienced in tree stump removal and know how to remove a large tree stump completely, safely, and with methods that are safe for the environment. We offer:
Complimentary estimates
Competitive rates for stump grinding services
Chemical-free stump removal methods
Rates discounted when combined with a tree removal
Have questions? You can reach us at 425-569-0900!
Tree Stump Removal for Dryden Home & Business Property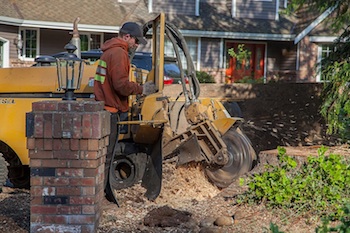 A tree stump removal has many advantages for Dryden property owners. An obvious one is a simple fact that you do not have to look at the unsightly stump anymore! Although improving your landscaping is important, there are additional reasons of equal importance.
The leftover stump and roots that are also above ground level are a tripping hazard for family, friends, employees, and guests. The safety risk is particularly high if the stump is in an area that is frequently used…like a backyard or outside common areas within your business landscape.
If Dryden residents want to reduce the risk of injury and minimize liability issues, our stump grinding service is the best solution!
Elevate the curb appeal
Gain additional landscaping area
Remove mowing obstacles
Reduce tripping injuries
Our tree stump removal procedures can eliminate safety issues and enhance the appearance of your Dryden property without harming the environment.
Why Call Us for Stump Grinding Service in Dryden?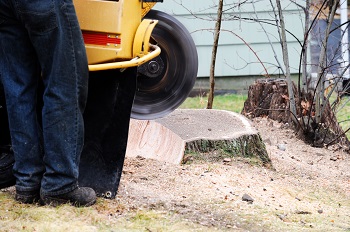 Although maintaining your landscaping and reducing the risk of injury is important, opting for a stump grinding service now can also save you more costly problems in the future.
If an ignored stump is dead or dying or already decayed, you have (or will have) the perfect breeding ground for harmful insects. These types of insects are very resourceful and can eventually end up damaging your residence or place of business!
Consider the potential harm the following pests can do to your home or business structure:
Termites
Wood-boring insects
Beetles
Ants
Carpenter ants
For a safe, effective, and fast stump grinding service in and around the Dryden community, call P'n'D Logging and Tree Service 425-569-0900.