OUR VISION
P'n'D Logging and Tree Service's vision is to provide the best tree removal experience to all our customers each day. We treat each of our customers as if they are our only customer. That's what makes us the best in the Northwest! We are the low impact tree removal experts in the Greater Seattle vicinity, fully licensed, bonded and insured for your protection. Call today for a free written estimate on any job, no matter how big or small. So contact us today for all your tree removal needs.
OUR SOLUTIONS
P'n'D Tree Service always provides free written estimates, excellent customer service and competitive prices every time. We are the residential, commercial and municipal tree service experts specializing in crane tree removals serving the Greater Seattle area. Our professionals have extensive experience working in every type of environment and conditions. From various residential sites to working with construction companies, builders, local cities and municipalities. We are the company to call for all your tree service needs.
OUR SERVICES
P'n'D Logging and Tree Service provides residential and commercial tree removal service across the Greater Puget Sound since 1977. We specialize in crane tree removals, tree climbing, tree felling, tree pruning, tree trimming, tree cutting, wood chipping, land clearing, logging, site development, excavation, firewood sales, log sales, and more. We always provide free written estimates so contact us today.
Stump removal in Crown Hill – Fast and Safe for the Environment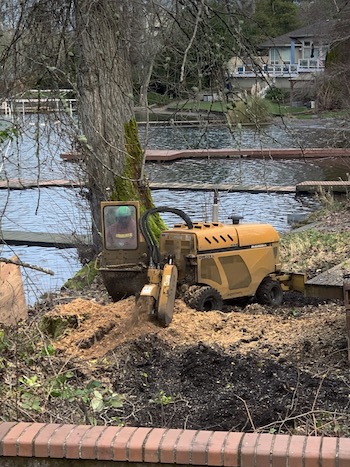 Have you been concerned about stump removal on your property and need a quick and environmentally safe option? P'n'D Logging and tree service can provide you with exceptional stump grinding service. Our stump removal assistance in Crown Hill, WA, is only a call away.
Our company can be just what you're looking for with environmentally friendly machines and safe stump removal methods if you have been stressed about stump removal. Here are a few reasons why you should consider us as an option for stump removal:
Via our stump removal methods, we also remove a possible pest problem
We make sure not to damage the land around the stump removal site
Our stump removal machines are fast and safe for the environment
By removing a rotting stump, the health of the land around it improves
If you value quick and safe stump removal methods, consider us as your next stop for your needs. We can provide you with our stump removal services and so much more.
Tree Stump Removal for Crown Hill Home and Business Property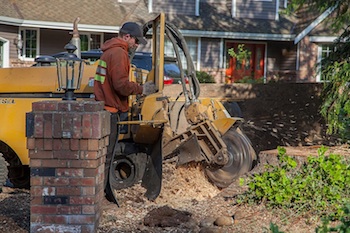 Although many may want tree stump removal on their home property, we are also available for tree stump removal on business land. By executing tree stump removal on business land, we can improve the look of the landscape and give it a cleaner touch. If you have a property in need of tree stump removal in Crown hill, we are a viable option for your demands.
Here are a few reasons why we can provide you with excellent tree stump removal services:
We can remove possible tripping hazards on the property
You can use woodchips from the ground stump for further landscaping
Tree stump removal can give your property a cleaner, safer look
There will be no trace of damage surrounding the stump removal site
Tree stump removal can become simpler and more manageable when using our company's services. Consider us, and we can guarantee you an effective tree stump removal method that leaves your property looking clean and professional.
Why Call Us for Stump Grinding Service in Crown Hill?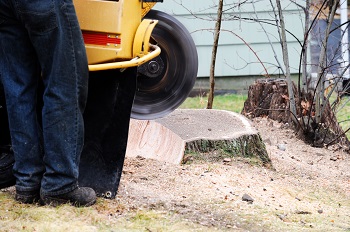 If stump grinding service in Crown Hill is what you are searching for, we have you covered! Instead of trying to remove a stump by yourself with possibly less effective methods, give us a call today, and we can provide you with a quick and straightforward stump grinding service.
Leaving your stump below grade, there will be no trace of your prior problem. A few reasons why you should call us for stump grinding service are:
You can choose your below-grade level to alter the stump's appearance
We can provide you with a free quote at competitive prices upon calling
We are flexible with your needs and have cost-effective prices
We can have your stump below-grade within minutes using our equipment
Stump grinding service does not have to be a daunting task. Call P'n'D Logging and Tree Service today at (425) 569-0900. Our professionals will be happy to provide you with an efficient and safe stump grinding service.