Stump Removal in Covington – Fast & Safe for the Environment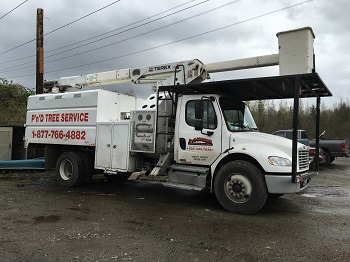 Tree stumps, in some situations, are not only unsightly, but a potential liability. There are many reasons to seek a tree stump removal service in Covington, WA. Some of these include:
Attraction for pests and insects
Interference with yard space
Potential property damage risk
At P'n'D Logging and Tree Service, we work hard to ensure that every customer is fully satisfied with the tree stump removal service we provide.
It does not matter how large or small the job may be, we have the skills and resources to handle your tree stump removal needs in Covington.
Tree Stump Removal for Covington Home & Business Property
Are you tired of an unwanted tree stump in your yard? Are you wondering how to get rid of tree stumps quickly? Give us a call. We will:
Arrive at your site
Examine the tree stump
Determine a removal method
Provide a FREE estimate
We have the knowledge and equipment to perform a tree stump removal job on your Covington property in a timely and professional manner.  Using our top of the line stump grinders, we can efficiently grind out that undesired stump in your yard below the ground level like it was never even there.
Whether you need a tree stump removed from a commercial, residential or municipal property, we are ready for the job. We can remove tree stump of any size. Our crew has the training to work in any condition or environment.
Why Call Us for Stump Grinding Service in Covington?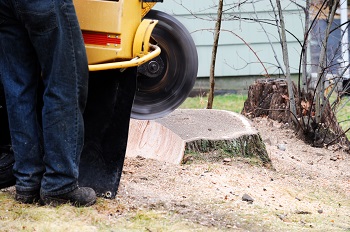 It is true that there are many stump grinding service providers in the Covington area, however if you are searching for a dependable service provider that is passionate about the work they do, your search ends here.
We are the stump grinding service to hire if you want excellent results. We truly care about the stump grinding service we provide and want to ensure the work is correctly and safely performed. So, if there are any unsightly stumps in your yard, call us for our tree stump grinding service today.
Here are a few other reasons to hire our stump grinding service:
We treat your property like it was our own
Licensed, bonded and insured for your safety
Quality workmanship at competitive prices
If you would like a tree stump removal cost estimate in Covington, please do not hesitate to call P'n'D Logging and Tree Service at (425) 569-0900 today.