OUR VISION
P'n'D Logging and Tree Service's vision is to provide the best tree removal experience to all our customers each day. We treat each of our customers as if they are our only customer. That's what makes us the best in the Northwest! We are the low impact tree removal experts in the Greater Seattle vicinity, fully licensed, bonded and insured for your protection. Call today for a free written estimate on any job, no matter how big or small. So contact us today for all your tree removal needs.
OUR SOLUTIONS
P'n'D Tree Service always provides free written estimates, excellent customer service and competitive prices every time. We are the residential, commercial and municipal tree service experts specializing in crane tree removals serving the Greater Seattle area. Our professionals have extensive experience working in every type of environment and conditions. From various residential sites to working with construction companies, builders, local cities and municipalities. We are the company to call for all your tree service needs.
OUR SERVICES
P'n'D Logging and Tree Service provides residential and commercial tree removal service across the Greater Puget Sound since 1977. We specialize in crane tree removals, tree climbing, tree felling, tree pruning, tree trimming, tree cutting, wood chipping, land clearing, logging, site development, excavation, firewood sales, log sales, and more. We always provide free written estimates so contact us today.
Stump Removal in Columbia – Fast and Safe for the Environment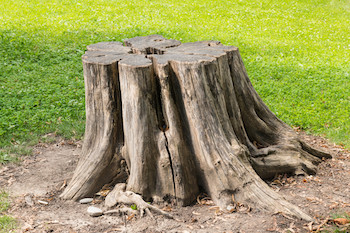 If using a stump removal company that is quick and environmentally safe is a must-have for you, let your search stop here! Stump removal in Columbia, WA, has never been easier with P'n'D Logging and Tree Service on the job.
From using environment-friendly machines to completing stump removal within minutes, our company has a lot to love. Along with that, here are more reasons why we are a good choice:
We can complete the job faster than other stump removal companies can
You can use woodchips from the stump removal for landscaping purposes
Our method takes minutes, while others might take years to work.
If these traits seem appealing, reach out to our local stump removal service. We'll give you results you will be more than happy with!
Tree Stump Removal for Columbia Home and Business Property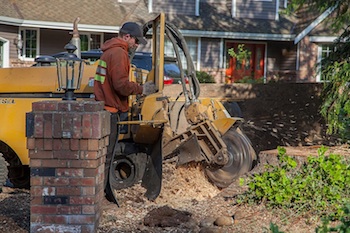 No matter what kind of property you own, we will respond to your tree stump removal needs in Columbia. Our workers have been in multitudes of situations and environments, which gives them valued experience in tree stump removal.
For over 30 years, we have provided tree stump removal, always learning to find the best ways to make your property look good. Some reasons tree stump removal can be helpful towards your property include:
Tree stump removal will improve the look of your property
Tripping hazards will be eliminated from your yard
Harmful pests won't be encouraged to nest on your property
As you can see, there are many benefits to tree stump removal for your property. Have you realized you need tree stump removal for your land? Don't hesitate to reach out to our company!
Why Call us for Stump Grinding Service in Columbia?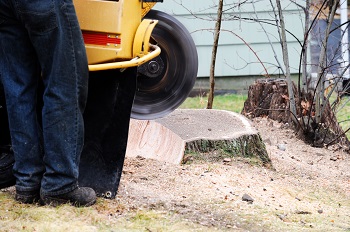 Although our stump grinding service in Columbia will improve the look of your property in a timely manner, there are more reasons to call us for our services. You will see many benefits of choosing our company as your stump grinding service, from cost to efficiency.
Many other stump grinding services might not give you the desired results, but we aim to understand your vision and give you the outcome you prefer. Here are some reasons to call us for stump grinding service:
We are cost-effective, and we won't waste your money
Call us for stump grinding service instead of slaving away at it yourself
We aim to be as efficient as possible so we can be in and out quickly
Our stump grinding service makes it easy for you to relax and enjoy the results without effort. Call P'n'D Logging and Tree Service at (425) 569-0900 to learn more about our valued service.