Stump Removal in Carnation – Fast & Safe for the Environment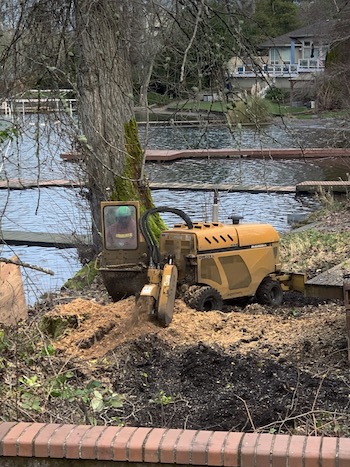 When a tree has fallen or cut down intentionally, it's not uncommon that the remaining stump is left behind. At this point, Carnation property owners may want to seek the help of a professional tree stump removal company like P'n'D Logging and Tree Service. Our experienced technicians know how to get rid of tree stumps quickly!
While there are several different stump removal products on the market today, their overall effectiveness leaves a lot to be desired. Many of them include chemicals that are harmful to the environment, as well as to the lawn or vegetation near the stump. Plus, the results vary from did nothing, partially worked, or taking too long to make a difference.
Carnation residents are encouraged to reach out to us for tree stump removal for the most effective results with an environmentally safe process.
Always a free, written estimate
Competitive stump grinding service rates
Chemical-free process
Discounted prices when combined with a tree removal
Contact us for questions or concerns about a stump grinding service in the Carnation community. 425-569-0900
Tree Stump Removal for Carnation Home & Business Property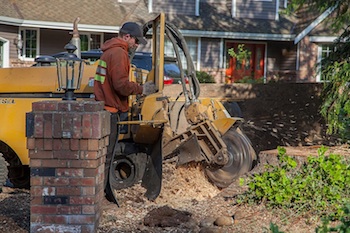 There are a variety of reasons that tree stump removals should be done. Most of our customers consider a tree stump removal is necessary to improve their home or business landscaping. While this is a big factor, other advantages include reducing injuries.
A leftover tree stump becomes a tripping hazard especially if it is in a high-traffic area. This can be your front or backyard or common areas around your business or municipal facility. This type of hazard can cause injury to family, friends, employees, customers, and vendors.
Opting for a tree removal service can enhance your landscaping as well as lessen liability issues.
Higher curb appeal
Added space for landscaping
Ease in mowing and lawn maintenance
Remove tripping hazards
We are experts at what we do. If you are a Carnation property owner, we can help you restore your property to a safe condition.
Why Call Us for Stump Grinding Service in Carnation?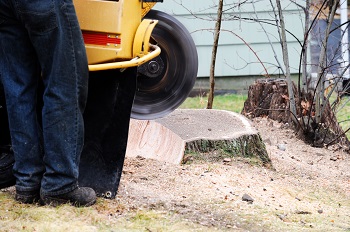 There are times when the tree stump is not in a highly used area. Or the unsightliness is not a problem for the property owner. However, there is one additional reason why choosing a stump grinding service is the best course of action.
When a dead or dying stump remains in the ground, it will eventually decay. It doesn't take long before it becomes the ideal breeding ground for a variety of harmful insects. Sooner or later, they may find their way to your Carnation home or business.
Termites
Ants and carpenter ants
Wood-boring insects
Beetles
Call P'n'D Logging and Tree Service for a stump grinding service today! 425-569-0900