STUMP REMOVAL IN BUCKLEY – FAST & SAFE FOR THE ENVIRONMENT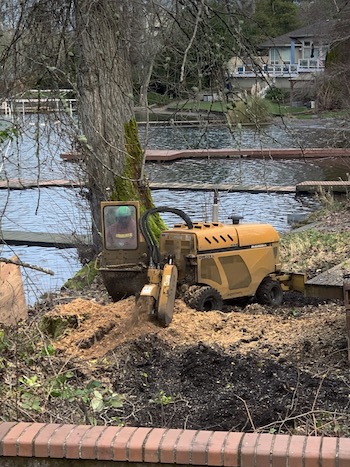 Removing a stump from your Buckley property is not always an easy task. You can search online for "how to get rid of tree stumps quickly" and will find plenty of stump removal products that claim they will get the job done.
Although these do-it-yourself methods promise great results, more often than not, you will be dissatisfied with the outcome. Most of them require an extensive amount of time, promote the use of harmful chemicals, and may work partially or not at all. If you really want to know how to get rid of tree stumps quickly on your Buckley property, call the experts at P'n'D Logging and Tree Service!
Our tree stump removal techniques are fast, effective, and environmentally friendly. We provide:
Free stump grinding estimates
Competitive, affordable rates
Tree stump removal without chemicals
Reduced stump grinding rates during tree removals
If you reside in the Buckley area and want a stump removal process that really works, get a hold of us! 425-569-0900.
TREE STUMP REMOVAL FOR BUCKLEY HOME & BUSINESS PROPERTY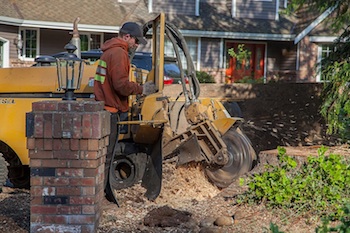 We have helped homeowners, Buckley business owners, and municipal property owners with their tree stump removal needs for decades. While you may simply want to remove the left-over stump because it's unsightly in your landscaping, it is also a potential tripping hazard that can cause injuries to family, friends, and customers.
A stump grinding service reduces the possibility of tripping accidents thereby decreasing the property owner's liability risk. Our tree stump removal process is the most effective way to get rid of unwanted stumps.
Other benefits include:
Removes landscape obstructions
Easier to mow and maintain your yard
Safety concerns are greatly reduced
Call us today at 425-569-0900 to arrange for a stump grinding service for your residential, commercial, or municipal property in the Buckley area.
WHY CALL US FOR STUMP GRINDING SERVICE IN BUCKLEY?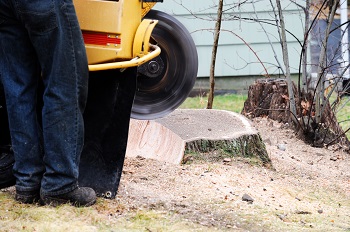 We understand that not every Buckley resident cares how it looks, and not every forgotten stump is in a high-traffic area. However, there is one other reason where a stump grinding service is a wise course of action.
A decayed (or decaying) tree stump is a favorite breeding ground for pests. Wood-boring insects thrive in this environment, can travel to other areas of your property, and over time, can may their way to your office building or residence.
Our stump grinding service will help to reduce insect infestations of:
Carpenter ants
Beetles
Termites
Ants
A stump grinding service involves grinding both the stump and the roots into small chips and leaves the remaining stump below grade. If you live or work in and around the Buckley community and want that stump removed for good, call P'n'D Logging and Tree Service today! 425-569-0900.