Stump Removal in Bothell – Fast and Safe for the Environment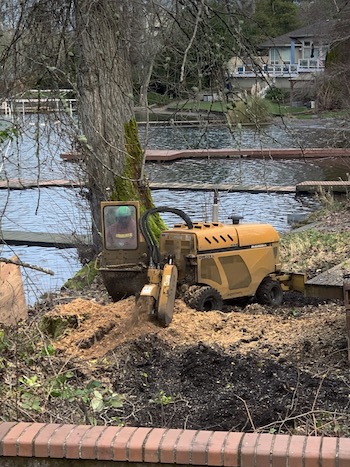 Have you been thinking about stump removal for your property and want it done thoroughly and safely?
P'n'D Logging and Tree Service is here to help!
Around the Bothell area, our stump removal services can offer you a way to safely and efficiently get rid of unwanted obstacles found on your property.
Here are a few reasons why we are a quick and secure option for stump removal:
Environmentally friendly methods to grind woodchips for further use
Minimal damage to land around the stump removal site
We use machines and unique gear that don't harm the environment at all
Small woodchips after the stump removal is completed.
None of the extra wood we accumulate after the job is done is wasted so that the environment won't be affected poorly.
You can even use the woodchips for landscaping your property!
If you are thinking about stump removal for your Bothell property, consider us as an environmentally friendly, efficient option for your needs.
Tree Stump Removal for Bothell Home and Business Property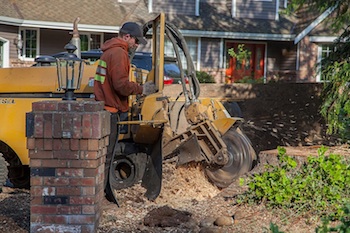 If you have been searching for businesses that cater to your stump removal needs in Bothell, we can gladly assist you!
Whether it is for home or business, our tree stump removal services can help change the appearance of your property simply and without hassle. There are many ways that tree stump removal improves your land, a few of them being:
Removing pests that could be a potential hazard across your property
Giving your property a cleaner, crisper look
The tree stump removalwood chips can work excellent as a ground cover.
Ridding your land of potential tripping hazards.
We can give you a result worth your money because we train our crew specifically for tree stump removal. If you consider us, we can provide you with a free written estimate as soon as today!
Why Call Us for Stump Grinding Service in Bothell?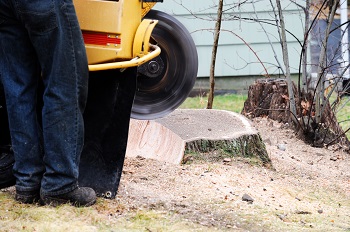 If you are concerned about removing a stump from your property yourself and want an expert on the topic to do it for you, we can help you! The stump grinding service we offer is happy to help assist your needs!
We know that many people try to tackle this task themselves by using chemicals or slaving away for hours trying to remove a stump when we can offer you a better deal. Our stump grinding service can complete the job quickly and safely for you. A few advantages to picking us for stump grinding service contain:
Being offered cost-effective prices
Possessing specialists who can offer stump grinding service with professionalism and quality.
Having flexible below-grade stump measurements
Providing you with a convenient way of removing stumps efficiently
If you are looking for stump grinding service near you in Bothell, give P'n'D Logging and Tree Service a call today at (425)-414-8740. We will provide you with a free written estimate to see if our service is the right fit for your needs.