STUMP REMOVAL IN BONNEY LAKE – FAST & SAFE FOR THE ENVIRONMENT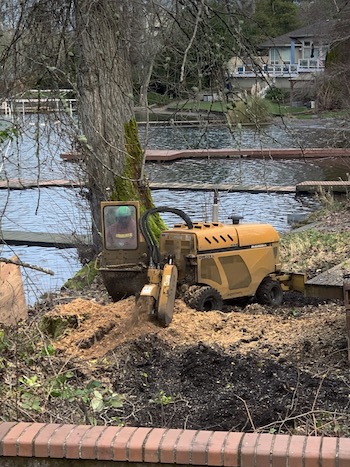 If you have had a tree removed recently or one cut down months ago, are you still dealing with an ugly stump on your Bonney Lake home or business property? This is where P'n'D Logging and Tree Service can help. We know how to get rid of tree stumps quickly and safely!
Several DIY methods promise effective tree stump removal; however, the results are typically disappointing. More often than not, part or all of the stump remains. Further, if you use harsh chemicals, you run the risk of having them leach into the ground surrounding the trunk base and contaminating other vegetation.
Bonney Lake homeowners, business owners, and municipal property owners who prefer a fast and environmentally friendly tree stump removal service should call us!
Free estimates on tree stump removal
Affordable stump grinding service rates
Chemical-free stump removal
Discounts when combined with a tree removal
We have been helping Bonney Lake residents with their tree care needs since 1977. From trimming and pruning, to emergency tree removals, we do it all!
TREE STUMP REMOVAL FOR BONNEY LAKE HOME & BUSINESS PROPERTY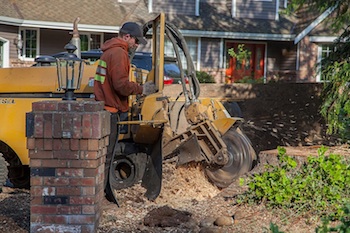 Removing a tree stump accomplishes more than improving your home's landscaping. It also eliminates a potential tripping hazard for your family as well as visitors. Bonney Lake business owners also want to guard against possible injury to vendors, customers, and employees.
By hiring our tree stump removal team, you will reduce future injuries and lessen the liability risk for the business owner or the homeowner. Our stump grinding service for tree stump removal will:
Remove the unsightly tree stump
Make yard work, maintenance & lawn mowing easier
Make your Bonney Lake property safe once more
Instead of dealing with an obstacle in your yard or in your business landscaping, or waiting to see if someone will get hurt, get a hold of us. We work in all types of environments and cater to home and business owners, as well a municipal property owners.
WHY CALL US FOR STUMP GRINDING SERVICE IN BONNEY LAKE?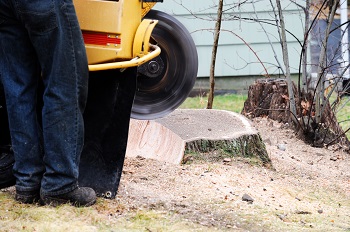 Our stump grinding service will quickly and efficiently grind the stump and the roots into small chips, and the remaining stump will be below grade. Even if the stump is in an isolated area on your Bonney Lake property, and you're not particularly concerned about its appearance, there are a few more good reasons to have it removed.
If the tree stump is alive, the potential is high that it will continue to grow; either the stump itself will sprout, or new trees may pop up around the base. If the stump is dead, it will be the perfect breeding ground for insects.
You can save yourself the headache of having these unwanted visitors make their way into your Bonney Lake home or business.
Termites
Beetles
Ants
Wood-boring insects
Carpenter ants
Bonney Lake residents who want to avoid bug infestations, improve landscaping, reduce injury concerns, and decrease liability risks, can reach out to us today for our stump grinding service! 425-569-0900