Stump Removal in Ballard – Fast & Safe for the Environment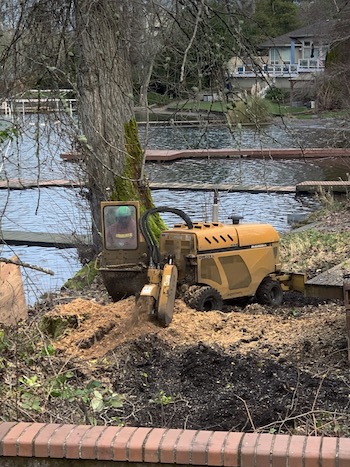 It makes little difference if you are dealing with a downed tree or one you have chosen to remove, you may still need to do something with the leftover stump. If you live in the Ballard, WA area and wondering how to get rid of tree stumps quickly, help is on the way! Get ahold of P'n'D Logging and Tree Service!
A tree stump removal is not an easy process. While your first thought may be to try one of the DIY products on the market today, it's important to note that many of these methods involve harmful chemicals that can affect the ground and vegetation nearby. Furthermore, our customers who have tried do-it-yourself solutions have reported that they worked partially, did not work at all, or are still waiting!
We offer Ballard home and business owners a way to save time and eliminate the problem quickly with an environmentally safe stump removal service.
Estimates are free for tree stump removal
Competitive stump grinding prices
Chemical-free process
Discounted rates when combined with a tree removal
If you want to know more about our stump grinding service, you can contact us at 425-569-0900.
Tree Stump Removal for Ballard Home & Business Property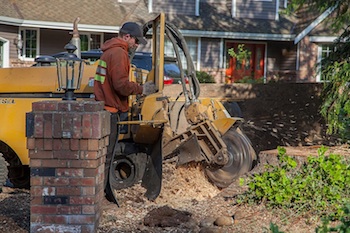 There are several reasons why Ballard residents should consider removing a tree stump. One that is often overlooked is the safety factor. The stump and protruding roots create a tripping hazard. This can be problematic if it is in a high-traffic area. Whether you are a homeowner or a business owner, eliminating the possibility can prevent injury as well as reduce the liability risk for property owners.
In addition to safety concerns, a tree stump removal will also provide:
Greater curb appeal
Additional space for landscaping
Easier mowing
We have years of experience, and we know how to remove a large tree stump quickly, safely, and without affecting the environment.
Why Call Us for Stump Grinding Service in Ballard?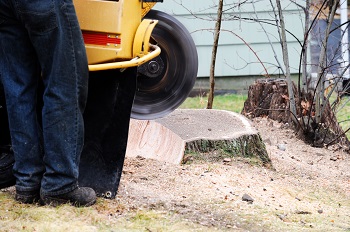 Even if you do not care about the ugly stump or a tripping hazard, there is still an important reason why a stump grinding service is beneficial.
A dead, decaying tree stump is the perfect environment for a breeding habitat for several types of harmful pests. While the infestation starts in the trunk, it is not uncommon that sooner or later the insects can make their way into your Ballard home or business property.
Termites
Ants and carpenter ants
Wood-boring insects
Beetles
A stump grinding service can decrease the prospect of these undesired wood-boring pests making a path into your home or office!
Call P'n'D Logging and Tree Service for the best stump grinding service around! 425-569-0900