STUMP REMOVAL IN ALGONA – FAST & SAFE FOR THE ENVIRONMENT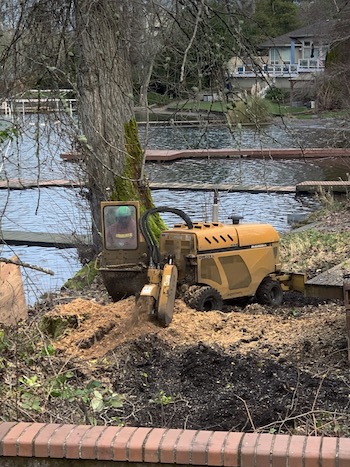 Are you a property owner in the Algona area who's trying to figure out how to remove a large tree stump? By now, you have probably found a variety of stump removal products and DIY suggestions on the internet that promise to take care of your problem.
Unfortunately, most of these stump removal techniques may partially work, require a lot of time, use harmful chemicals, or fail to work at all. A better option for Algona residents is to call in the pros at P'n'D Logging and Tree Service! Not only do we know how to get rid of tree stumps quickly, but our stump removal methods are completely safe for the environment.
As a preferred tree and stump removal company in the Algona area, we are proud to provide:
Free written estimates
Competitive and affordable stump grinding rates
Chemical-free, stump removal
Discounted cost during a tree removal
When you're ready to have the stump removed for good, just give us a call at 425-569-0900.
TREE STUMP REMOVAL FOR ALGONA HOME & BUSINESS PROPERTY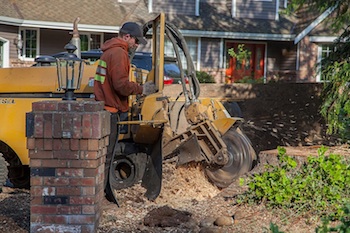 Our tree stump removal services are available to residential, commercial, and municipal property owners throughout the Algona area. A forgotten stump is not only an eyesore, but it also creates a tripping hazard that can result in injuries to customers, employees, family, and friends.
Stump grinding services will eliminate the hazard, reduce possible injury, and lessen the liability risk of the property owner. Our stump removal methods are the quickest, safest, and most efficient way to get rid of a stump. Other advantages include:
No more landscaping obstacles to work around
Ease of mowing and yardwork
Your property is safe for everyone
Reach out to us at 425-569-0900 to set up a tree stump removal service for your home, business, or municipal property.
WHY CALL US FOR STUMP GRINDING SERVICE IN ALGONA?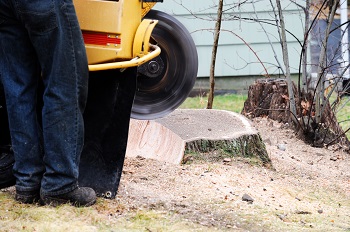 If you aren't stressing over the way it looks, and it's in an out-of-the-way area, there is another valuable reason why a stump grinding service is warranted.
There are a variety of wood-boring pests that seek out a decaying tree stump! Not only does it provide the perfect breeding environment, but as the infestation grows, these unwanted insects can also travel to other areas including your home or business buildings.
A stump grinding service can greatly reduce the possibility of being invaded by insects such as:
Beetles
Termites
Ants
Carpenter ants
Stump grinding will grind the stump and the roots into chips and leave the remaining below grade. Call P'n'D Logging and Tree Service to help you improve your landscape, reduce potential insect invasions, and lessen injury worries on your Algona property. 425-569-0900