Land Clearing for Woodinville New Construction Projects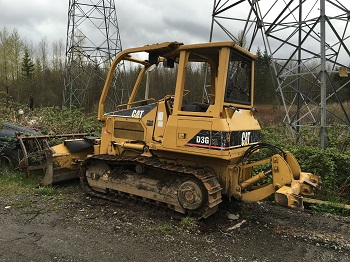 If you are starting on a new construction project in the Woodinville area, most likely land clearing services are already on your list. In rare instances, it may be something you can accomplish with elbow grease and a few tools, but most of the time is it takes heavy-duty equipment and skilled operators.
Since 1977, P'n'D Logging and Tree Service has been helping landowners transform unusable property into land that is ready to build on. Preparing the land involves a variety of tasks; land clearing services generally include:
Earthwork
Grubbing
Tree removals
Brush and vegetation clearing
Stump grinding or removals
Removing large rocks 
Excavation and grading
Our land clearing crews work with homeowners, business owners, and municipal property owners in the Woodinville area.  
Brush Clearing for Woodinville Landscape Renovations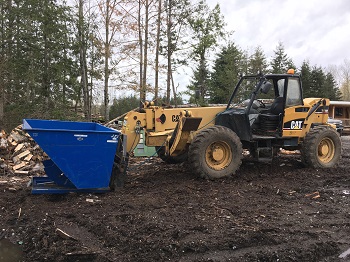 Although brush clearing is similar to land clearing, brush clearing is often the only thing required for landscape makeovers or renovations. However, while heavy equipment may not be required, there are plenty of things that will need to be accomplished to complete your renovations.
Our crew of brush clearing experts can eliminate vegetation, thick brush undergrowth, and other unwanted elements to leave you with accessible, and safe property to turn your landscaping ideas into a reality!
Brush clearing services can involve:
Removal of dense, out-of-control vegetation
Removing small (or large) trees
Tree chipping and stump grinding
Removing underbrush
You may also want to consider tree pruning and view clearing to add to your renovation list!    
Woodinville Land Clearing Services for Home & Business Property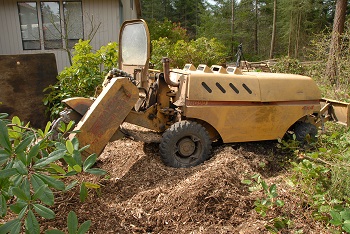 Having worked throughout the Puget Sound region for decades, we know that land clearing services are needed for various reasons. While the homeowner is excited about finally building that new home on the property they have had for years, the businessperson is just as thrilled to get started or expand their business!
Land clearing is not a simple task. It takes skilled professionals, experienced equipment operators, industry-specific equipment, and the best gear available to ensure fast and efficient services performed safely.
A few other reasons why to choose our land clearing services:
Municipal parks and playgrounds
Pool installations
Vegetation growth management
Preparation for expanding or adding parking lots
Erosion control in wooded areas
Utility easements and fire breaks
Call P'n'D Logging and Tree Service for any questions or to request a free, written estimate. 425-569-0900