Land Clearing for Spanaway New Construction Projects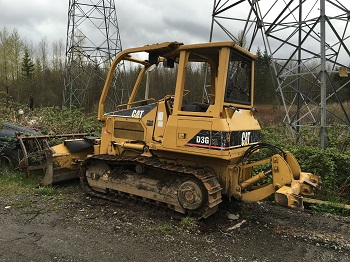 If you are looking for a company that handles land clearing for the Spanaway area, you've found the right spot. We've got the tools, knowledge, and experience to get the job done for you.
Our reputation for land clearing has been strong since we started in 1977 and continues to today. Things that we are ready to handle include:
Stump removals and grinding
Earthwork
Land clearing and grubbing
Brush clearing
Large and small tree removals
Clearing for access roads construction
Removal of stones, concrete & other debris
Grading
Our crews work equally well on commercial, municipal, or residential projects that require heavy-duty machinery and equipment to get the land ready for your project.
We are a great choice for land clearing projects in and around the Spanaway area. Call to find out more information.
Brush Clearing for Spanaway Landscape Renovations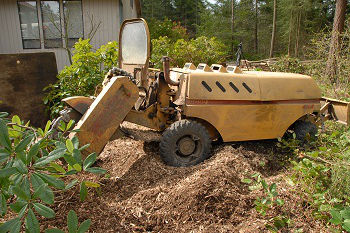 Many will search on the Internet for "brush clearing services near me" or brush clearing services" and find several listings. How do you determine who to work with?
Our team of professionals has years of experience and we've invested in the right tools for the job. We've been around the area since 1977 and are family owned and operated. You'll find lots of 5-star reviews on sites like Google and Yelp to vouch for our services.
We can work with brush clearing projects of all sizes and environments. Working on steep banks, hard to reach sloped landscapes, or rocky terrain are no problem.
We can handle all aspects of a brush clearing land preparation project in the Spanaway and surrounding areas including:
Fenceline cleaning
Tree chipping service
Removal of thick undergrowth
Removal of dense vegetation
Clearing brush and small trees
Stump removal and stump grinding
Pervasive weeds and tall grasses clearing
Contact our office to discuss setting up a written estimate for your brush clearing job.
Spanaway Land Clearing Services for Home & Business Property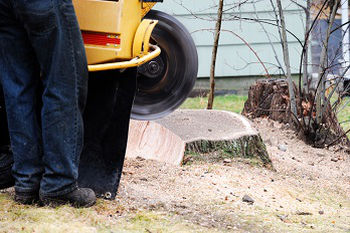 If you are looking for a company to handle your land clearing services project in or around the Spanaway area, we are it!
Our full-service company has the right equipment, including heavy-duty trucks, cranes, and such that can handle all phases of your land clearing service project. Our operators are skilled and experienced in projects like this.
Our company can handle all types of land clearing jobs, including:
Erosion control
Municipal recreational parks
Swimming pool installations
Landscape renovations
Woodlands natural growth management
Groundwork preparation for parking lots
Auto dealerships, condominium complexes, restaurants
New building construction or renovations
Utility easements and fire breaks
Contact our office today at 425-569-0900 to find out more information.