Land Clearing for Ronald New Construction Projects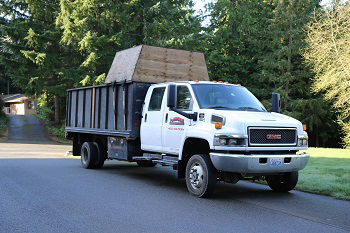 We are land clearing contractors specializing in site clearing and site development excavation for new construction projects.
Whether your land clearing project in Ronald involves many acres for a shopping center or a small lot for home building, we employ the same level of expertise when preparing the land site.
We have a highly trained crew that uses state-of-the-art equipment and heavy-duty machinery to remove stumps, trees, and rocks, as well as brush clearing and root removal services to provide a clean slate for construction.
Following a site survey, our trained team can proceed with land clearing services, including, but not limited to:
Tree removals
Stump extractions
Removal of rocks and stones
Grubbing and brush clearing services
Demolition as needed
Terrain leveling
Right-of-way & utility clearing
Access road preparation
Land grading
Call us for exceptional high-quality land surface preparation for new construction projects.  We serve residential, commercial, and municipal clients throughout the Greater Puget Sound area.
Brush Clearing for Ronald Landscape Renovations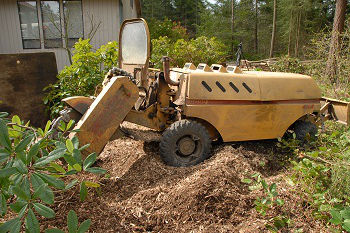 If you are searching for brush clearing services near me in preparation for landscape renovations, call us.
We serve residential, commercial, and municipal customers in Ronald providing brush clearing, tree grubbing, and root removal services for landscape renovations. 
We have all equipment needed to remove all unacceptable specimens to make way for new landscape renovations.  Our expert crew can clear heavy-growth areas on rough terrain and difficult-to-reach inclines:
Unwanted trees
Overgrown plants
Weeds
Brush and vegetation
Shrubs, bushes, & hedgerows
Other invasive landscape specimens
Let our brush clearing specialists save you money and provide peace of mind by preparing your landscape area for renovations.
We can provide a free written estimate. One call does it all!
Ronald Land Clearing Services for Home & Business Property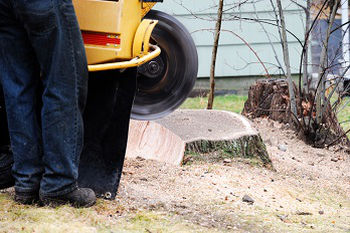 If you are searching for land clearing companies near me to provide turnkey land development for your home or business property in Ronald, call us today!
We have years of experience since 1977 providing land clearing services and site work to prepare home or business properties for their intended purpose.  We are licensed, bonded, and insured, and take great pride in our safety record and safe working environment. 
We have all of the specialty tools, state-of-the-art machinery, and heavy-duty excavating equipment needed to provide land clearing services for developers including, but not limited to:
Excavators
Backhoe loaders
Heavy-duty dump trucks
Skid steer loaders
Stump grinders
Bulldozers
Tillers
Wheel loaders
Trenchers
We have the capabilities to handle all types of projects for clearing and property improvement at competitive rates.
Call P and D Logging and Tree Service to request a free written estimate for reliable site clearing services.  425-569-0900