Land Clearing for Renton New Construction Projects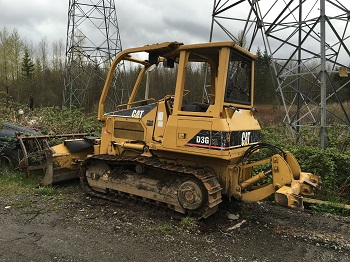 Land clearing for Renton new construction projects requires the professional skills of experienced heavy-duty equipment operators.
We have built a strong reputation since 1977 as full-service land clearing contractors that can skillfully perform all land preparation services such as, but not limited to:
Earthwork
Land clearing and grubbing
Brush clearing and grubbing
Large and small tree removals
Stump removals and grinding
Clearing for access roads construction
Removal of stones, concrete & other debris
Grading
We can accommodate residential, commercial and municipal properties using heavy-duty equipment and machinery to provide efficient mass land clearing construction site preparation at competitive land clearing prices.
We specialize in construction site preparation and land clearing services for projects large or small. Call today to request a free written estimate!
Brush Clearing for Renton Landscape Renovations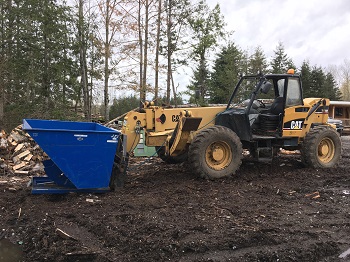 Whether you are seeking "brush clearing services near me" for residential, commercial or municipal landscape renovations, call for our licensed and insured professionals to transform your lot or land.
We have a team of brush clearing specialists capable of clearing out-of-control vegetation and dense brush undergrowth, leaving only accessible, safe, and manageable property for landscape renovations.
Whether your project is large or small scale, on steep banks, rocky terrain, or difficult-to-reach sloped areas, we have the ability to reclaim your entire landscape in preparation for renovations. Using latest equipment and machinery, we can make way for your landscape project with brush clearing services in Renton that may include:
Fence line cleaning
Removal of dense vegetation
Clearing brush and small trees
Stump removal and stump grinding
Tree chipping service
Removal of thick undergrowth
Pervasive weeds and tall grasses clearing
Call today to request a free written estimate for brush clearing. We are capable of handling all types of terrain and soil varieties.
Renton Land Clearing Services for Home & Business Property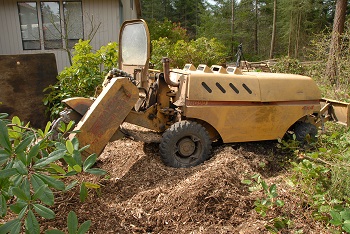 We claim a high record of success with land clearing services for home and business property in the greater Pacific Northwest! If you are trying to find local land clearing services for a Renton property, call us to handle your project.
Whether you are working on a small-scale construction project, or a large business construction development in need of land clearing services, we have a full-service fleet of heavy-duty equipment with highly trained operators ready to handle all phases of your project.
As contractors with years of experience, we are equipped to handle land clearing services for projects such as, but not limited to:
Municipal recreational parks
Swimming pool installations
Landscape renovations
Woodlands natural growth management
Groundwork preparation for parking lots
Erosion control
Auto dealerships, condominium complexes, restaurants
New building construction or renovations
Utility easements and fire breaks
Call P and D Logging and Tree Service to discuss your project in greater detail, and to request a free written estimate. One call does it all! 425-569-0900