Land Clearing for Puyallup New Construction Projects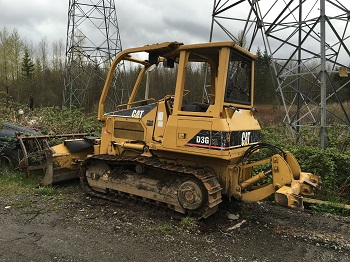 We offer commercial and residential land clearing for Puyallup by an experienced team of professionals with the skills to expertly prepare properties for new construction projects.
As full-service land clearing contractors, we have a wide range of light to heavy-duty equipment and machinery to efficiently clear your property and leave it in top condition for follow-on development.
If you are searching for a "land clearing company near me", we encourage you to call us for a free written estimate for services that may include certain or all of the following:
Tree removals
Stump removal and grinding
Land clearing
Brush clearing and grubbing
Earthwork
Removal of stones & other obstacles
Land clearing may require the services of a company like ours that has the specialized equipment for large tree removal, soil compaction, and mass grading. Call us today to schedule a time to walk the land together to establish the parameters of your project, especially for the preservation of valuable trees.
Brush Clearing for Puyallup Landscape Renovations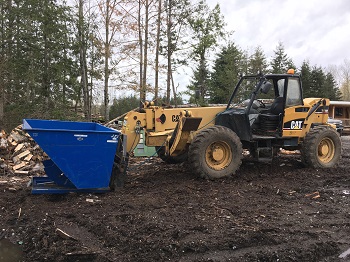 We are skilled workers with experience since 1977 providing a range of services including brush clearing for landscape renovations.
If your backyard has become overgrown with weeds, vegetation, and brush, and you are searching for "brush clearing near me", call to learn more about our services ranging from transforming an existing landscape for renovations, to an extreme clearing of severe overgrowth including hillsides and rough terrain to make way for your new family oasis.
Our team of qualified workers is fully equipped with state-of-the-art equipment and machinery for efficient brush clearing services such as:
Weed elimination
Shrub & bush removal
Clearing brush and small trees
Stump removal and grinding
Removal of vegetation and overgrowth
You can trust our team with brush clearing and land clearing services for new construction and landscape renovations. We have experience working with builders, property developers, realtors, and property owners and are known for our excellent workmanship and cost-effective pricing!
Call today to request a free written estimate.
Puyallup Land Clearing Services for Home & Business Property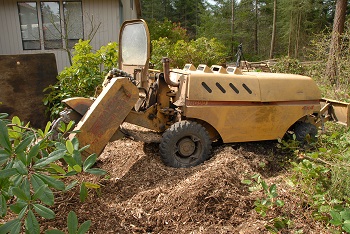 As professional contractors since 1977, we have the skills, knowledge and equipment to provide Puyallup land clearing services for home and business property, no matter how large, small or difficult the project!
Whether you are reclaiming a portion of your backyard, or in need of lot clearing to make way for new construction, we are equipped with state-of-the-art equipment and years of expertise to ensure safe, efficient and timely land clearing services for projects such as:
New construction or renovations
Nature trail construction
Abandoned foundation removals
Building access roads
Landscape renovation
Erosion control
Fire prevention
As our skilled technicians are carrying out land clearing services on your property, preservation of neighboring shrubs and tree roots is left under the watchful eye of our experienced arborists. Call P and D Logging and Tree service to request a free written estimate for land clearing services. 425-569-0900