Land Clearing for Port Orchard New Construction Projects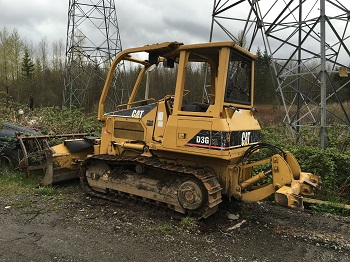 We can handle land clearing projects for residential, municipal, and commercial properties in and around the Port Orchard area.
We are a family-owned business and have been in business since 1977. Our staff and field employees are well-trained and have the right equipment to get any job done right.
We are well-versed and have the training necessary to take on a wide range of projects for new construction or land clearing including:
Site enhancement
Wood chipping
Excavation site work
Space clearing
Grading and leveling
Underbrush removal
Stump cutting and grinding
Removal of rocks and boulders
Forest thinning
Storm damage cleanup
Contact our office today for any land clearing projects that you have coming up. We can provide additional information and prepare a quote for you. Our office number is 425-569-0900.
Brush Clearing for Port Orchard Landscape Renovations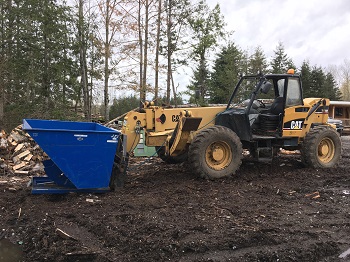 We will typically work with developers, construction companies, or builders directly to provide brush clearing or other land preparation services.
Our crew of brush clearing experts can eliminate vegetation, thick brush undergrowth, and other unwanted elements to leave you with accessible, and safe property to turn your landscaping ideas into a reality!
Our company has the equipment to make brush clearing faster and safer than hand clearing. We can quickly change the makeup of the landscape through the following brush clearing services around the Port Orchard area including:
Extracting roots, dead bushes, and dense vegetation undergrowth
Increasing the size of your green space
Removing wild bushes, dead trees, and unsightly stumps
Brush clearing is a necessary component of most landscape projects to get the land ready for the work you want to have done. Our operators can help make this process quick and easy.
Contact us for questions you might have on our brush clearing services or to inquire about other options at 425-569-0900.
Port Orchard Land Clearing Services for Home & Business Property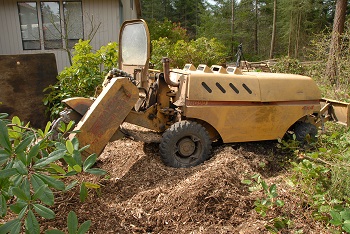 We use well-maintained and specialized equipment for the majority of our land clearing services. Our operators are all skilled and professional. Some of the types of land clearing projects we have done in the past are:
Woodlands thinning or beautification
Lot clearing and site preparation
Survey lines
Fenceline clearing and utility easement
Fire breaks
Panoramic views
A new driveway or entrance access
New construction
Our experience dates back to 1977 when we began and continues today. You'll find lots of 5-star reviews on sites like Yelp or Google. Take a look and see what our past customers have said about us.
Contact our office at 425-569-0900 to ask questions and get a quote for your land clearing project in or around the Port Orchard area.