Land Clearing for Peshastin New Construction Projects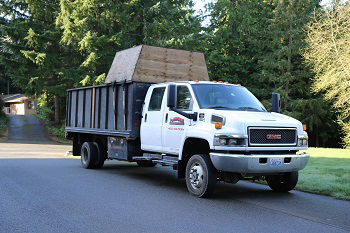 We have the heavy-duty equipment, experience, and knowledge to turnkey the land clearing and site work for new construction projects in Peshastin.
Our experienced team provides professional land clearing services for residential, municipal, and commercial projects before construction can get underway.  We are well-informed of industry codes, local zoning requirements, and protective covenants.  If there are trees that you want to save, we have an arborist on staff to assist in planning and overseeing those requirements.
Land clearing and brush clearing are among the larger tasks associated with preparing the land for a new construction project, especially if the land has been unattended for some time.  As local contractors with a long history of site clearing and preparation, our attention to detail provides a quality surface for construction.
The following is a brief overview of our site clearing services, but not limited to:
Tree removals
Brush clearing and removal
Stump extraction and removal
Grubbing
Terrain leveling
Clearing for a right of way & utilities
Land grading
Call today for a free written estimate.  No project is too large or small for our crew.
Brush Clearing for Peshastin Landscape Renovations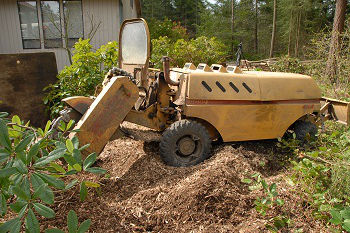 We provide brush clearing services to make way for new landscape renovations in Peshastin that can increase the value of your residential or commercial property by as much as 15%.
Our team of professionals will partner with you to develop a customized brush clearing approach consistent with your renovation plans. We use state-of-the-art equipment and machinery for clearing brush and small trees safely and efficiently.
Rather than using arduous hand clearing techniques, our professional brush-clearing methods can efficiently cultivate the project site to remove:
Unsightly weeds
Stumps
Grass cover and roots
Rocks and stones
Overgrown plants
Small hollow or dead trees and shrubs & hedgerows
Vegetation and dry brush
Other invasive landscape specimens
Call us today to request a free written estimate for heavy growth removal from your landscape. One call does it all!
Peshastin Land Clearing Services for Home & Business Property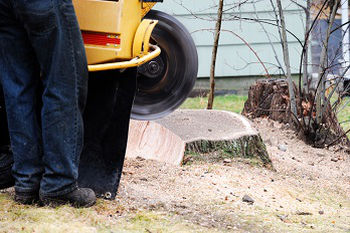 As land clearing contractors, we offer a wide range of services and techniques to change the appearance of Peshastin home and business properties.
If your property has become overgrown over the years, we may be dealing with sizable elements such as tree removals, shrubs, and hedgerows.  We are licensed, bonded, and insured, and well-equipped for small and large-scale land clearing services to:
Prepare your landscape for renovations
Increase the value of your property for resale
Prepare your land for subdivision lot development
Provide parking lot groundwork preparation
Clear an area for a pool installation
Install detention or retention ponds
Install stormwater drain systems
Clear several acres for a shopping mall
Call P and D Logging and Tree Service for reliable and cost-effective land clearing services by the best in the Pacific Northwest!  425-569-0900