Land Clearing for Monroe New Construction Projects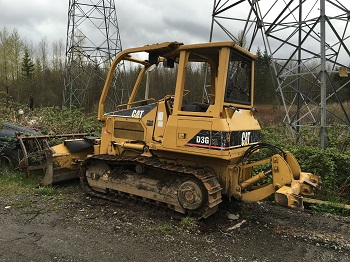 If your new construction project in Monroe is still in the planning stage, you have probably already added land clearing to your list. You might be thinking it's a do-it-yourself chore that just needs some hard work and simple tools, but many times it requires the use of heavy equipment and trained operators.
P'n'D Logging and Tree Service has been assisting landowners in converting their unusable property into usable land. New construction demands a clean slate, and professional land clearing contractors are the best way to meet those demands.
The land clearing process contains various components, such as:
Earthwork
Excavation
Grading
Brush and vegetation clearing
Removing large rocks or cement
Tree removals
Grubbing
Stump grinding
Removing debris 
Our land clearing teams serve Monroe residential and commercial property owners as well as municipal and governmental landowners.
Brush Clearing for Monroe Landscape Renovations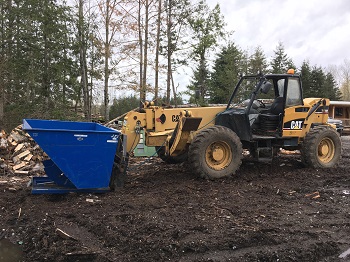 Brush clearing and land clearing are similar, but depending upon the size of the landscaping project, brush clearing may be all that's required. While heavy-duty equipment may not be needed, a lot of tasks need to be completed before moving on to the next step of your renovation.
Our brush clearing crews will eliminate vegetation (think blackberries!), compact brush undergrowth, and additional unwanted elements so that what is left is an open and safe area to make your landscaping dreams come to life!
We can work on projects of any size, in all types of weather or environment, with a property that contains steep banks, rocky areas, or sloped terrain.  Brush clearing services can often include:
Removal of thick, out-of-control vegetation
Removing small trees (or large ones)
Tree chipping and stump grinding
Removing underbrush
Now is a good time to also think about adding tree pruning or view clearing to your landscape renovation list!  
Monroe Land Clearing Services for Home & Business Property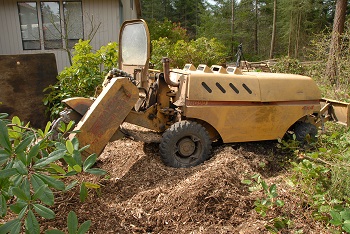 After serving customers all over the Puget Sound area for decades, we understand there are several reasons why land clearing services are required. From the farmer clearing the way for new crops to a community putting in a new park, land clearing makes it all possible.
Whether you are building a new home, starting or expanding your Monroe business, or have a variety of other purposes in mind, it's important to mention that land clearing is a complicated endeavor. It requires highly skilled professionals, experienced machine operators, state-of-the-art equipment, and industry-specific gear to provide fast and effective services carried out safely.
Our land clearing services are the best choice for:
Recreational facilities like parks and playgrounds
Vegetation growth control
Adding parking lots or expanding existing ones
Erosion control
Maintaining utility easements
Call P'n'D Logging and Tree Service for questions or to request a free estimate for land clearing services in Monroe. 425-569-0900