Land Clearing for Midway New Construction Projects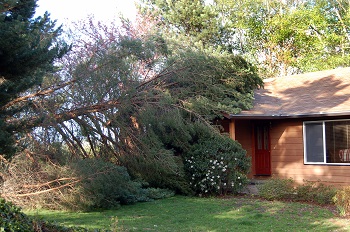 As logging and tree service contractors, we offer a broad range of services including land clearing for Midway new construction projects.
With a highly skilled team of operators, state-of-the-art equipment, an amazing safety record, and a reputation as the best in the Northwest, we can successfully handle projects on steep hillsides, in ravines, riverbanks, and just about any type of terrain to get the job done on time and on budget.
We are a family-owned and operated business with extensive knowledge and experience in the use of time-tested techniques and high-quality workmanship for, but not limited to:
Site layout surveys and precision staking
Tree cutting and removal services
Stump grinding
Extraction of boulders and rocks
Grading
Excavation
Access road and entrance construction
Removals of debris and waste
We are licensed, bonded and insured for projects large and small.
Call today to schedule a walk-thru and a follow-on honest, free written estimate!
Brush Clearing for Midway Landscape Renovations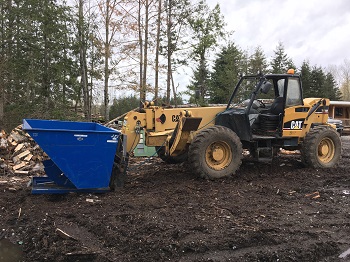 We are fully equipped to provide brush clearing services for Midway landscape renovations, and new residential and subdivision construction and development projects of any size.
If you are planning landscape renovations that will increase your curb appeal and overall property value, we have expert crews that specialize in safe removal of brush accumulations involving difficult terrain, tight spaces, and any type of weather conditions:
Unwanted trees and bushes
Dense vegetation and overgrown foundation plantings
Stumps and roots
Accumulations of leaves and twigs
Concentrations of thick undergrowth
Pervasive weeds and tall grasses
Call us to help reclaim your full landscape for future renovations by removing the buildup of unsightly organic materials that tend to accumulate under trees and in residential yards. We will provide you with a free written estimate!
Midway Land Clearing Services for Home & Business Property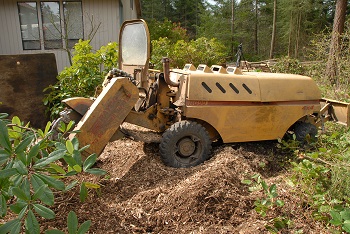 If you are planning a new construction of any size, call us for land clearing services for home or business property.
We have state-of-the-art equipment with expert operators that understand exacting requirementsfor home and business site preparation, and desired end results for developments requiring Midway land clearing services including projects such as, but not limited to:
Add-on structures or expansions
Landscape renovations
Swimming pool installations, garden ponds or streams
Provision for panoramic views
Wildlife habitats
Woodlands thinning and natural growth management
New construction or renovations
Driveways
Riding arenas
Trails for ATV's, motorcycles, horseback riding, walking or jogging
Restaurants, strip malls, apartments or condominiums, auto dealerships
Fire breaks and utility easements
Municipal recreational areas and parks
Known as the best in the Northwest, we are ready to take on your project, large or small at reasonable rates.
Call P and D Logging and Tree Service to prepare your property efficiently and safely! 425-569-0900