Land Clearing for Maple Valley New Construction Projects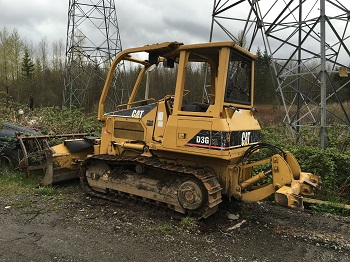 We have a team of specialists trained in effective methods of land clearing for new construction projects. If you are seeking a "land clearing company near me" with a reputation for expert and accurate land clearing services, call our office today!
We have a full range of heavy equipment and various types of machinery for carrying out site clearing and excavation in preparation for new construction projects that may require:
Boring
Grubbing
Brush clearing
Earthwork
Land clearing
Mass and fine grading
Trenching
Tree clearing
access roads
We are also trained in local laws, zoning and regulations, including protective covenants, restrictions and need for permits for clearing of land. Call our office today for land clearing contractors serving Maple Valley, known as the "best in the Northwest"!
Brush Clearing for Maple Valley Landscape Renovations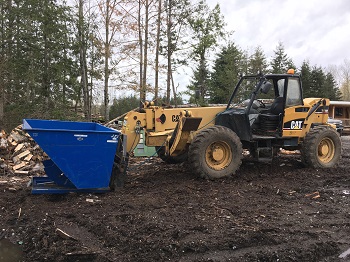 We offer professional brush clearing services for Maple Valley landscape renovations and preparation for creating appealing new landscaping features.
As brush clearing specialists, we tackle both residential and large-scale commercial projects that may include:
Overgrown plants
Clearing brush and small trees
Vegetation removal
Stump removal and tree chipping service
If your landscape renovations include areas of heavy-growth, hillsides with rough terrain, hard-to-reach slopped areas, or clearing brush in wooded areas with nature trails, we have state-of-the-art brush clearing equipment for removal of all types of dysfunctional vegetation, bushes, and small trees to make way for your new landscape design.
We are top-rated brush clearing professionals with knowledge and skills to leave your soil in good condition and free of invasive vegetation, brush, bushes, and trees. Call us today, the experts most frequently chosen by realtors and property developers before they begin their landscape renovations!
Maple Valley Land Clearing Services for Home & Business Property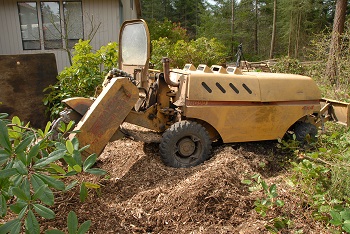 We are the company to call if you are trying to find local land clearing services for Maple Valley home and business property!
As a family owned and operated company, we provide land clearing services second to none for residential, commercial, and business sites, and local cities and municipalities throughout the greater Pacific Northwest.
We have a highly skilled crew equipped with latest heavy-duty equipment and machinery for safe and efficient tree removals, and extensive land clearing services for projects such as:
Clearing brush and dense vegetation
Fire prevention services
New landscape preparations or renovations
Erosion control
Parking lot groundwork preparation
Park restorations
Creating new recreational trails
Site preparation for swimming pool installation
We are licensed, bonded, and insured, knowledgeable in all local, state, and federal regulations, and always provide free written estimates. Call P and D Logging and Tree Service for small or large-scale land clearing services at competitive land clearing prices! 425-569-0900