Land Clearing for Lakewood New Construction Projects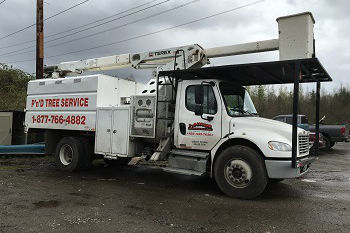 We offer a wide range of tree services including expert brush clearing and land clearing for residential commercial and municipal properties throughout the greater Puget Sound area.
As a family-owned and operated business that is fully licensed, bonded and insured, you can choose us with confidence for your land clearing in Lakewood.
We have a fleet of specialized equipment and highly skilled operators, as well as state-of-the-art technologies and methods for all on-site land clearing requirements for new construction projects:
Excavation site work
Space clearing
Grading and leveling
Underbrush removal and mechanical mastication
Site enhancement
Wood chipping
Stump cutting and grinding
Removal of rocks and boulders
Forest thinning
Storm damage cleanup
Our skilled land clearing operators will work with you to carefully preserve the rich beauty of your lot.
Call us for an assessment of your land clearing needs. One call does it all!
Brush Clearing for Lakewood Landscape Renovations
We work with builders, construction companies, developers and contractors, providing efficient land clearing services and brush clearing in Lakewood for landscape renovations.
Unlike the arduous process of hand clearing, our operators use state-of-the-art equipment to provide brush clearing and removal for efficient cultivation of a site project.
Our brush clearing specialists can transform your landscape in preparation for renovations that can improve the value of your property by:
Extracting roots, dead bushes and dense vegetation undergrowth
Increasing the size of your green space
Removing wild bushes, dead trees and unsightly stumps
Professional brush clearing and grubbing is an essential phase in landscape renovations for removing both vegetation and surface debris.
To get your project started at once, call us for a free detailed and written estimate, no matter how large or small the project. We have all of the proper equipment to get the job done quickly!
Lakewood Land Clearing Services for Home & Business Property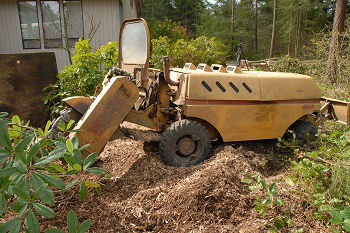 We have an expert crew specializing in land clearing services and site development for home and business property.
With the use of specialized, well-maintained equipment by highly skilled operators, we can accomplish Lakewood land clearing services efficiently and cost effectively.
These are a few of the many types of projects that we are called for land clearing services:
Lot clearing and site preparation
Survey lines
Fence line clearing and utilities easements
Woodlands thinning or beautification
Fire breaks
Panoramic views
New driveway or entrance access
New construction
We are experienced and equipped to provide land clearing services for builders, contractors, construction companies, developers and commercial and residential property owners throughout the greater Puget Sound area.
Call P and D Logging and Tree Service for top level workmanship at cost effective prices. We're known as the best in the Northwest! 425-569-0900