Land Clearing for Lake Tapps New Construction Projects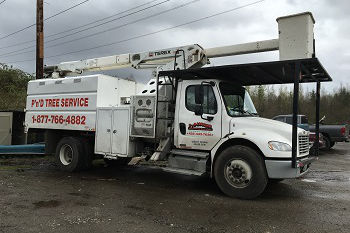 We offer land clearing in Lake Tapps for site preparation meeting industry codes for new residential and commercial construction projects right down to entrance access or driveways and demolition services.
As a contractor with years of experience since 1977, we have a highly skilled crew that specializes in tree services, brush clearing and land clearing to provide the desired end result for residential as well as commercial property development including, but not limited to:
Excavation site work
Brush clearing and tree removal
Driveway and road building
Stump cutting, grinding and disposal
Removal of boulders, stones and rocks
Drainage
Final grading
We are a land clearing company that knows how to properly prepare a site for construction using specialized equipment by highly skilled operators and the use of state-of-the-art technology and methods.
Call us today for a large or small land clearing project. One call does it all!
Brush Clearing for Lake Tapps Landscape Renovations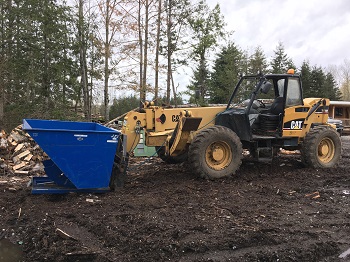 Brush clearing and grubbing is not a task for the do-it-yourselfer!
Whether you are preparing your landscape for renovations, or planning a new site build, brush clearing and grubbing is an essential project phase.
We have years of experience working with developers, contractors, builders and construction companies, providing land clearing services and brush clearing for follow-on development or landscape renovations.
Our crew is highly skilled in the safe use of heavy equipment to perform the necessary tasks of:
Vegetation removal
Extracting roots and dead bushes
Removal of all brush, debris and logs
Clearing trees from the construction area
Stump grinding
Land clearing
You will be pleased with our end-to-end land clearing services and extensive industry expertise, from site development to hazardous crane tree removals from tight spaces. Call us today for a free written and detailed estimate!
Lake Tapps Land Clearing Services for Home & Business Property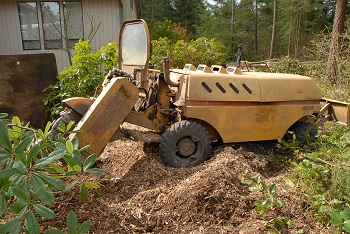 Whether our land clearing services are needed to complete the development of commercial or business property, or to help residential homeowners create their dream, we have the experience and specialized heavy equipment to complete the project.
If your home or business property is dominated by vegetation undergrowth, dead trees and bushes, and unsightly stumps, our proficient equipment operators are skilled in land clearing services to provide a safer, more manageable and accessible, usable piece of property.
These are a few of the additional projects that we are commonly called to handle:
Lot clearing and site preparation
Woodlands beautification and thinning
New construction sites
Survey lines
Fire hazard clearance
24/ emergency tree service
Logging
Fence line cleaning and utility easements
Our team of highly trained professionals operating state-of-the-art equipment can enhance the esthetics of your property, or provide site preparation for construction with expert land clearing services in Lake Tapps.
Call P and D Logging and Tree Service today to hire the best in the Northwest! One call does it all! 425-569-0900