OUR VISION
P'n'D Logging and Tree Service's vision is to provide the best tree removal experience to all our customers each day. We treat each of our customers as if they are our only customer. That's what makes us the best in the Northwest! We are the low impact tree removal experts in the Greater Seattle vicinity, fully licensed, bonded and insured for your protection. Call today for a free written estimate on any job, no matter how big or small. So contact us today for all your tree removal needs.
OUR SOLUTIONS
P'n'D Tree Service always provides free written estimates, excellent customer service and competitive prices every time. We are the residential, commercial and municipal tree service experts specializing in crane tree removals serving the Greater Seattle area. Our professionals have extensive experience working in every type of environment and conditions. From various residential sites to working with construction companies, builders, local cities and municipalities. We are the company to call for all your tree service needs.
OUR SERVICES
P'n'D Logging and Tree Service provides residential and commercial tree removal service across the Greater Puget Sound since 1977. We specialize in crane tree removals, tree climbing, tree felling, tree pruning, tree trimming, tree cutting, wood chipping, land clearing, logging, site development, excavation, firewood sales, log sales, and more. We always provide free written estimates so contact us today.
Land Clearing for Eatonville WA New Construction Projects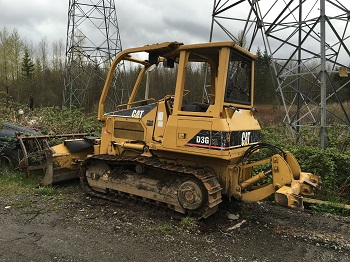 We are land clearing contractors serving Eatonville, WA, and the Greater Puget Sound area.
Whether your project is large or small, we provide professional land clearing and brush clearing services for new construction projects. Our team has years of experience preparing undeveloped land to a point where it is ready for site development.
Once the land survey is complete, we begin clearing away any vegetation, bushes, trees, large rocks, and any other obstacles. We grade the property and address drainage control, erosion prevention, location of underground utilities, overhead wires, and well installations or septic systems that may be part of the process.
Our land clearing services may include, but are not limited to:
Prep work for construction
Vegetation removal
Tree and stump extractions
Brush clearing services
Terrain leveling
Grubbing, boring, and trenching
Clearing for right-of-way and utilities
Access roads preparation
Call to discuss the project variables and request a free written estimate.
Brush Clearing for Eatonville Landscape Renovations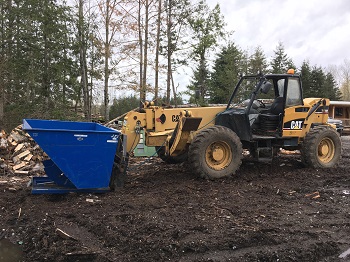 If you are planning landscape renovations as part of home improvement, no matter how extensive your plan for landscape transformation, you will need brush clearing services near me.
We can help prepare your landscape property for aesthetically appealing landscape renovations by clearing heavy growth areas even on steep inclines, difficult-to-reach slopes, and rough terrain.
Our experienced team has the tools, equipment, and skills to provide complete brush clearing services for the removal of all dysfunctional and unattractive specimens in your Eatonville landscape, such as:
Dry brush, weeds, and vegetation
Grass cover and roots
Stumps
Small trees
Overgrown plants
Other invasive landscape specimens
Call to schedule a walk-thru of your lot to learn what our brush clearing services can do for you. We can also prepare a free written estimate. One call does it all!
Eatonville Land Clearing Services for Home & Business Property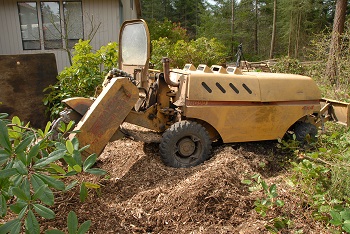 We provide land clearing services in Eatonville to prepare parcels of home and business properties in connection with construction for buildings and rights-of-way or vegetation clearing and removal of landscape materials to enhance property values and aesthetics.
Many properties also require tree removal services, one among many of our residential, commercial, and municipal skillful operations.
We are a family-owned and operated business with experience since 1977 providing:
Land grading
Trenching
Excavation
Terrain leveling
Dirt work
Other land clearing services for projects of all sizes.
We have the latest heavy excavating equipment and machinery to complete site work for projects such as pool installations, parking lot groundwork preparation, land preparation for re-sale, or land grading for building new structures. We are licensed, bonded, and insured for your safety.
Call P and D Logging and Tree Service to schedule a walk-thru of your land clearing project. 425-569-0900