OUR VISION
P'n'D Logging and Tree Service's vision is to provide the best tree removal experience to all our customers each day. We treat each of our customers as if they are our only customer. That's what makes us the best in the Northwest! We are the low impact tree removal experts in the Greater Seattle vicinity, fully licensed, bonded and insured for your protection. Call today for a free written estimate on any job, no matter how big or small. So contact us today for all your tree removal needs.
OUR SOLUTIONS
P'n'D Tree Service always provides free written estimates, excellent customer service and competitive prices every time. We are the residential, commercial and municipal tree service experts specializing in crane tree removals serving the Greater Seattle area. Our professionals have extensive experience working in every type of environment and conditions. From various residential sites to working with construction companies, builders, local cities and municipalities. We are the company to call for all your tree service needs.
OUR SERVICES
P'n'D Logging and Tree Service provides residential and commercial tree removal service across the Greater Puget Sound since 1977. We specialize in crane tree removals, tree climbing, tree felling, tree pruning, tree trimming, tree cutting, wood chipping, land clearing, logging, site development, excavation, firewood sales, log sales, and more. We always provide free written estimates so contact us today.
Land Clearing for Eastlake WA New Construction Projects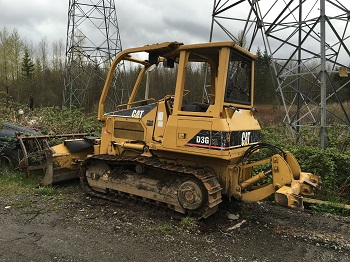 As land clearing contractors, we have a team of professionals skilled in using large machinery, heavy equipment, and precision tools to prepare a quality building surface for your residential, commercial, or municipal property with maximum efficiency.
Clearing your land of trees, stumps, shrubs, vegetation, weeds, brush, stones, and other obstacles from an area is not a do-it-yourself project. We can assess your property, file for the proper permits, and provide land clearing for new construction while accounting for the location of overhead wires, underground utilities, and erosion issues.
We serve Eastlake, WA, and the Greater Puget Sound area with land clearing services and other exceptional undertakings such as, but not limited to:
Brush clearing and removal
Stump grinding
Specified tree removals
Clearing, grading, drainage
Boring and trenching
Land grading
Foundation excavation
Backfilling
Access roads preparation
Call today for a free written estimate with competitive pricing every time!
Brush Clearing for Eastlake Landscape Renovations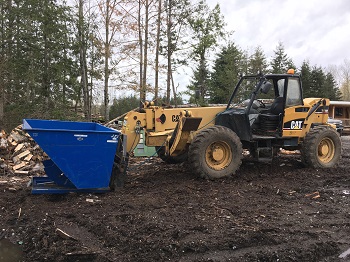 Brush clearing is an essential part of landscape renovation preparation and improving the usability of residential, commercial, and municipal outdoor spaces.
We provide brush clearing services in Eastlake for large and small landscape improvement projects by removing all dysfunctional shrubs and unattractive specimens to make way for new landscape design and renovations.
We have the expertise for brush clearing and grubbing to provide a solid foundation for new grass, plants, shrubs, and tree installations. Whether you are planning a large-scale landscape installation with additional features, or a simple sod replacement, we can ensure on-time and on-budget execution of property preparation by removing:
Dry brush, weeds, and vegetation
Stumps
Overgrown plants
Grass cover and roots
Small trees
Any invasive landscape specimens
Call today to request a free written estimate for brush clearing services. One call does it all!
Eastlake Land Clearing Services for Home & Business Property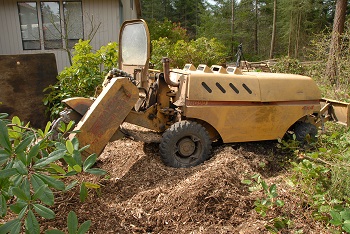 We are the land clearing experts in Eastlake and the Greater Puget Sound area, fully licensed, bonded, and insured for your protection.
Before proceeding, we can walk the property with you and agree on land clearing services required on your site. As a family-owned and operated business, we take pride in honoring your desire to preserve trees and practical construction realities.
We have well-maintained equipment for providing:
Land grading
Terrain leveling
Trenching
Dirt work
Complete land clearing services for projects of all sizes
Road construction clearing
Right-of-ways & utility clearing
Brush and tree clearing
Stump excavation
We use professional excavating equipment for residential, commercial, and municipal properties.
Call P and D Logging and Tree Service to clear large or small properties at reasonable rates. One call does it all! 425-569-0900