OUR VISION
P'n'D Logging and Tree Service's vision is to provide the best tree removal experience to all our customers each day. We treat each of our customers as if they are our only customer. That's what makes us the best in the Northwest! We are the low impact tree removal experts in the Greater Seattle vicinity, fully licensed, bonded and insured for your protection. Call today for a free written estimate on any job, no matter how big or small. So contact us today for all your tree removal needs.
OUR SOLUTIONS
P'n'D Tree Service always provides free written estimates, excellent customer service and competitive prices every time. We are the residential, commercial and municipal tree service experts specializing in crane tree removals serving the Greater Seattle area. Our professionals have extensive experience working in every type of environment and conditions. From various residential sites to working with construction companies, builders, local cities and municipalities. We are the company to call for all your tree service needs.
OUR SERVICES
P'n'D Logging and Tree Service provides residential and commercial tree removal service across the Greater Puget Sound since 1977. We specialize in crane tree removals, tree climbing, tree felling, tree pruning, tree trimming, tree cutting, wood chipping, land clearing, logging, site development, excavation, firewood sales, log sales, and more. We always provide free written estimates so contact us today.
Land Clearing for Columbia New Construction Projects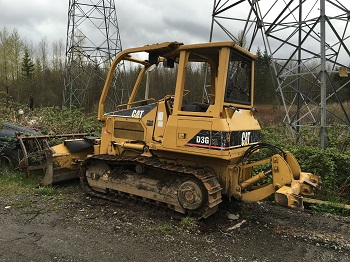 We are land clearing contractors experienced in site preparation for residential, municipal, and commercial new construction projects in Columbia, WA.
Our professional team is equipped with heavy-duty machinery, equipment, and tools to build access roads, clear the building site for the foundation excavation, and grade the land. Professional land clearing is a wise investment to ensure proper drainage and appropriate runoff that will protect your plot of land from flooding.
Our land clearing services may include, but are not limited to:
Building access roads
Clearing, grading, and drainage
Tree extractions
Stump removal
Brush clearing
Terrain leveling
Boring grubbing, and trenching
Project site compaction
Foundation excavation
Backfilling
Utilities and right-of-way clearing
Call to find out how to begin. We'll discuss your needs and prepare a free written estimate.
Brush Clearing for Columbia Landscape Renovations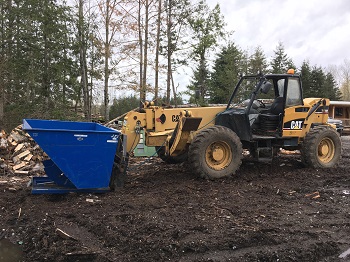 We offer brush clearing solutions for enlarging an area to maximize its overall use and preparing landscapes for renovations for property owners in Columbia.
Our brush clearing services are ideal for hedge and bush removals, including the roots, stump grinders to clear away sizable stumps, and mulchers capable of annihilating undergrowth to ensure a smooth terrain surface.
Whether you have a large or small area to clear in Columbia, our state-of-the-art brush clearing equipment can efficiently handle any landscape size, rough terrain, and dense overgrowth.
We can save time and money for property owners by cultivating a landscape site using brush clearing equipment to remove:
Dead trees and branches
Brush & unwanted vegetation
Stumps
Wild bushes and hedges
Overgrown weeds and plants
Invasive and dysfunctional landscape specimens
Call today to learn more about our customized approach to clearing your landscape for renovations!
Columbia Land Clearing Services for Home & Business Property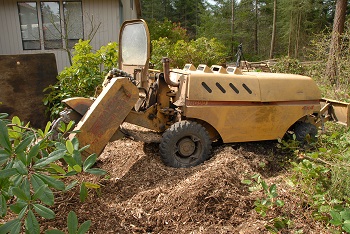 Home and business property owners in Columbia call us for land clearing services because we are trusted and experienced contractors with well-maintained state-of-the-art equipment.
We have a long and successful history since 1977, serving the Greater Puget Sound and Eastern Washington areas with affordable, reliable, and efficient services. The safety of our team, clients, and property is paramount. We are licensed, bonded, and insured.
We are a premier land clearing company with a professional all-terrain site preparation team equipped to handle projects such as:
New construction building site preparation
Pool installations
Parking lot groundwork preparation
Drainage and erosion control
Road construction clearing
Trails, roads, and fence lines
Ponds
Tree clearing & removal services
Driveways & access road installations
Logging
Call P and D Logging and Tree Service for land clearing services for your home or business property at consistently fair pricing. 425-569-0900