Land Clearing for Carnation New Construction Projects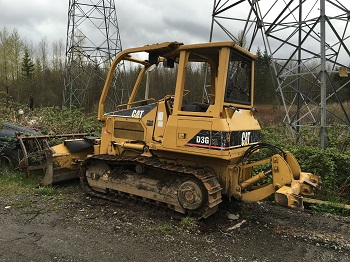 If you are in the groundbreaking stage of a construction project, now is the right time to find the best land clearing company that serves the Carnation area.
This is when P'n'D Logging and Tree Service can come to your aid. We are experts at clearing land so that your once unusable land is ready for the building's foundation. Our land clearing services are available to all Carnation residents – home, business, and municipal property owners.
Land clearing is rarely a DIY project. Whether you're looking at residential construction, new office building, or adding a park in your community, preparing the land often requires the use of heavy machinery and trained equipment operators.
Our land clearing services incorporate various elements to complete the task, including but not limited to:
Excavation
Grading
Brush, vegetation, undergrowth removal
Removing cement, rocks, debris
Tree removals – large and small
Stump removal or stump grinding 
We are licensed, bonded, and insured land clearing contractors ready to get your new construction project to the next level!  
Brush Clearing for Carnation Landscape Renovations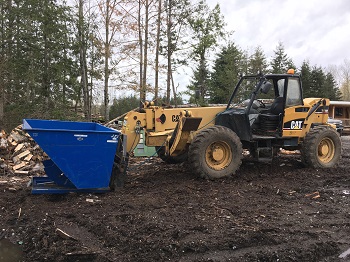 Landscape renovations in the Carnation area come in all shapes and sizes. Depending upon the scope of the project, brush clearing may be all that's required. Although some types of heavy equipment may not be needed, more often than not, brush clearing is still not as easy as it sounds.
Our brush clearing crews have a lot of experience in working in different terrains, like rocky, steep, or sloped land. When we're done, you will have an unencumbered open space that is ready for the new landscape design!
A brush clearing service will take care of:
Removing overgrown or dense vegetation
Leftover tree stumps
Removing underbrush
Removing rocks and debris
In addition to our brush and land clearing services, we can also help Carnation property owners with trimming, pruning, and view clearing!    
Carnation Land Clearing Services for Home & Business Property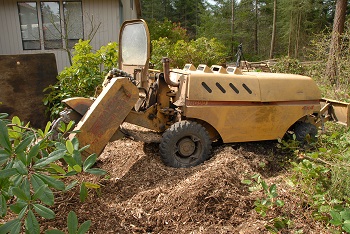 We have been working in the greater Puget Sound area for a long time and have taken on a variety of land clearing projects. From housing developments or commercial buildings to municipal land development or community recreational sites, they all begin with land clearing!
Whether you're preparing land for construction, additions, renovations, or for a variety of other purposes in the Carnation area, professional land clearing services is the right choice. We have industry-specific gear, the right tools and equipment, licensed machine operators, and a highly-skilled crew.
Our land clearing services in the Carnation area are ideal for:
Municipal parks, neighborhood playgrounds
Vegetation growth control
Adding or extending parking lots
Trails management
Erosion control in wooded areas
Maintaining and creating utility easements
Call P'n'D Logging and Tree Service at 425-569-0900 for brush or land clearing services in and around the Carnation area.