Land Clearing for Ballard New Construction Projects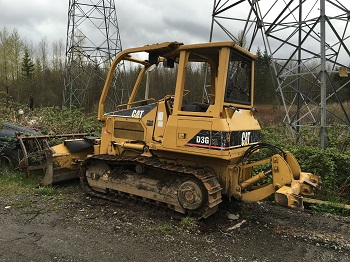 If you're in the early stages of preparing your property for new construction, finding the best land clearing contractors in the Ballard area is probably on your to-do list! While small projects can be tackled by the home or business owner, many time large-scale projects call for heavy equipment and skilled operators.
P'n'D Logging and Tree Service offers land clearing services to residential, commercial, and municipal property owners. Making way for new construction, be it a home, office, retail establishment, or community park, requires that unusable property is converted to usable land.
Land clearing is a general term that can include a wide range of services, including:
Earthwork
Excavation
Grading
Brush and vegetation clearing
Removing cement, rocks, structures
Tree removals 
Stump removal or grinding 
Removing debris  
Our land clearing crews can help you get your Ballard property ready so that construction can begin!  
Brush Clearing for Ballard Landscape Renovations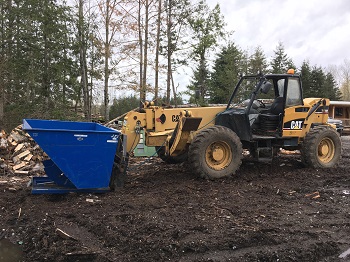 Brush clearing, while related to land clearing, is another service we provide to Ballard property owners. Landscape renovations or makeovers may or may not require heavy equipment, but brush clearing can still be needed before you can proceed to the next step.
We have extensive experience in land clearing and brush clearing and are very capable of working in all types of weather elements and property conditions.
Our brush clearing teams can remove all unwanted vegetation from your property (including steep banks, sloped or rocky terrain), leaving you with a clear open area for your landscaping project!
Removal of dense vegetation
Removing small trees (or large ones)
Tree chipping, and removing tree stumps
Removing underbrush
Ballard residents may also want to consider adding tree pruning, trimming, or view clearing to your renovation list!     
Ballard Land Clearing Services for Home & Business Property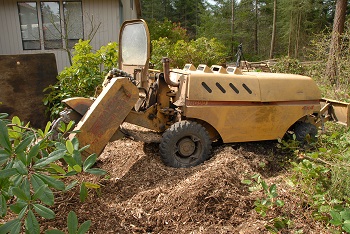 Working with customers throughout the Puget Sound region since 1977, we have provided land clearing services for a variety of projects. From adding new parks or preparing the land for new crops, to large-scale housing subdivisions, it all starts with land clearing!
Whether you're making way for new construction, preparing your land for renovations or additions, or making your land usable for other purposes, land clearing is not a simple process. It involves the right equipment, skilled machine operators, industry-specific tools and gear, and a team of trained professionals.
Choose our land clearing services in the Ballard area for:
Municipal playgrounds, neighborhood parks
Vegetation growth control
Adding or extending parking lots
Woodland trails management
Erosion control
Maintaining and creating utility easements
Call P'n'D Logging and Tree Service at 425-569-0900 to request a complimentary estimate for brush and land clearing services in the Ballard community.