Fallen Tree Removal and Clean Up Services in Thorp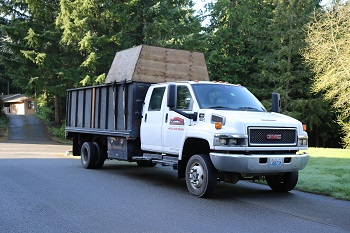 High winds and thunderstorms often leave uprooted, fallen trees in their wake. These downed trees can create inconvenient as well as hazardous conditions. You could have a tree:  
Crash through the roof of your property
Smash on your car
Bring down overhead power cables
Fall on a hardscape feature in the yard
No matter which of these situations you encounter, bear in mind that fallen tree removal from your Thorp, WA property is not a DIY job. Getting together some friends and attempting downed tree removal could find you causing even more damage to the landscape or building. And, there could be more serious problems if fallen tree removal involves handling electricity wires.
Do not take chances and call P'n'D Logging and Tree Service for fallen tree removal service in the Thorp area. Our company has been helping out the community with storm damage tree removal and storm clean up since 1977.
Downed Tree Removal for Thorp Home & Business Property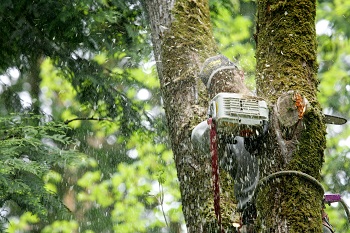 Dealing with downed trees can be overwhelming. At a time when daily work is majorly disrupted by inaccessible vehicles, shed or building, worrying about how to manage downed tree removal is the last thing you need.
Let us take out the stress and address your fallen tree removal needs with utmost efficiency. Our downed tree removal process in your Thorp home or business property is aimed at bringing your life back to normal as quickly as possible. The downed tree removal is carried out with:
Expert teamwork
Great care and patience
State-of-the-art equipment
Time-tested techniques
You can also count on us for a fair and affordable fallen tree removal cost per tree.
Why Choose Us for Storm Damage Tree Removal in Thorp?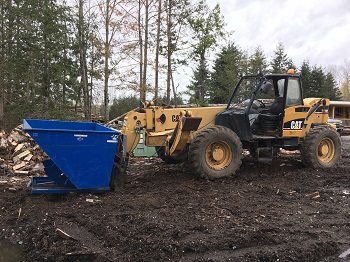 Assurance of seamless service at a competitive price is the key reason for choosing us for storm damage tree removal in the Thorp area. Though all storm damage tree service providers that cater to the community promise the same, very few of them actually deliver what they say.
We pride ourselves as an ethical company that has steadfastly maintained a high level of quality in all its storm damage tree removal work. We do not just promise excellence, we deliver it!
We put only experienced crew on storm-wrecked, downed tree removal jobs. Our storm damage tree removal services are:       
Thoroughly professional
Prompt
Well-organized
Safe, incident-free
Rely only on P'n'D Logging and Tree Service for storm damage tree removal in the Thorp area. Call (425) 569-0900.