Fallen Tree Removal and Clean Up Services in Steilacoom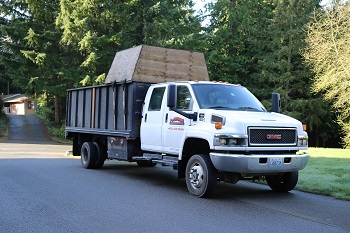 Trees enhance the aesthetic beauty of our homes landscape and also serve as a significant part of the ecosystem. Nevertheless, storm or hazardous weather leads to downed trees and mess on your property.
At times like these, reliable fallen tree removal service turns into a necessity for home and business owners. P'n'D Logging and Tree Service is the company that you can count on for fallen tree removal services in Steilacoom, WA region.
Getting rid of a storm damaged tree blocking your property is a hefty job. When in doubt about fallen tree removal job at your Steilacoom properties, give us a call as we:
Are a licensed, bonded and insured company
Offer you free written estimates
Provide emergency fallen tree removal
Downed Tree Removal for Steilacoom Home & Business Property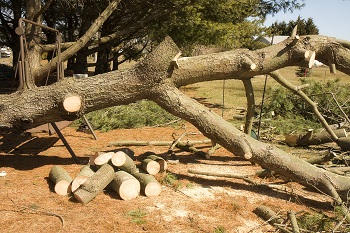 Coming across a downed tree in your driveway is never a pleasant sight. We will quickly and efficiently handle all your downed tree removal needs so you do not have to deal with the stress. We are a family owned and operated business and are well reputed to take care of all sort of downed tree removal jobs in and around Steilacoom.
If you are looking for top notch solutions for downed tree removal, we are your go to professional arborists. During a downed tree removal project, we emphasize on:
Cutting and trimming trees
Safe removal of trees
Damage control
You can always count on us to deliver outstanding and personalized fallen tree removal services at honest, fair prices.
Why Choose Us for Storm Damage Tree Removal in Steilacoom?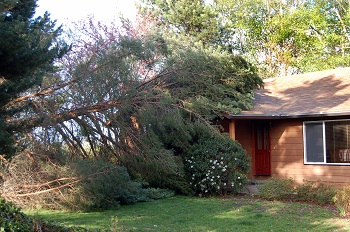 Storm damage tree removal can quickly turn to a major eye sore and a daunting task to be dealt on your own. We specialize in handling any sort of storm damage tree removal using time tested methods and technical knowhow.
We have the equipment and knowledge to remove even the largest trees without causing any disruption to your property. Our team will not only help you with the storm damage tree removal in Steilacoom area, but also with entire site cleanups.
Call us for your storm damage tree removal needs because we promise:
Guaranteed customer satisfaction
Eco-friendly storm damage tree removal
Affordable tree removal cost per tree
To send over skilled arborists
Call P and D Logging and Tree Service at (425) 569-0900 today for downed tree removal services for your Steilacoom residential and commercial properties.