Fallen Tree Removal and Clean Up Services in Spanaway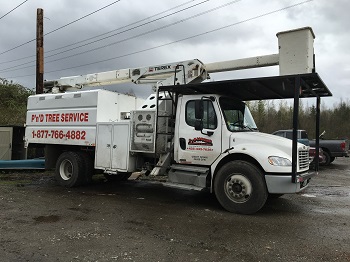 Trees, undoubtedly add to the appearance and value of your home. However, in case of storms and other natural incidents, they tend to fall over, especially if they are weak or decayed. Professional help must be taken for storm damage tree removal as this is a task that requires expertise and experience.
Give a call to P'n'D Logging and Tree Service for efficient fallen tree removal in Spanaway, WA. We are an established tree care company fully licensed, bonded and insured to carry out any fallen tree removal services in Spanaway. Some reasons to choose us for fallen tree removal services are:
Have two crane trucks
Assured services with minimal impact on the surroundings
Quick response and action
Get more information about our fallen tree removal cost and other details from our consultants. We send in our arborists to analyze and inspect the site before removing any trees. Our motive is to prevent any sort of damages to nearby structures, buildings, commuters or utility lines.
Downed Tree Removal for Spanaway Home & Business Property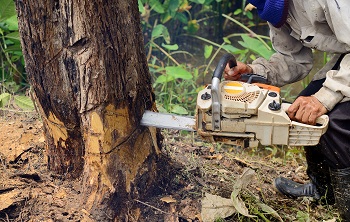 Sometimes trees have to be downed before they topple over. This becomes essential in case of trees that are weak, have decayed or are pest infested. Such trees can fall in case of a storm or flood causing additional damages.
Rely on us when you require services for downed tree removal in Spanaway. We are experts at downed tree removal and have successfully helped many homeowners clear their landscape of such dangerous or downed trees. Rest assured when calling us for downed tree removal as we carry out our work:
Safely
Quickly
In a hassle free manner
When you compare our downed tree removal cost per tree with other tree care companies, you will find that we offer the best deal.
Why Choose Us for Storm Damage Tree Removal in Spanaway?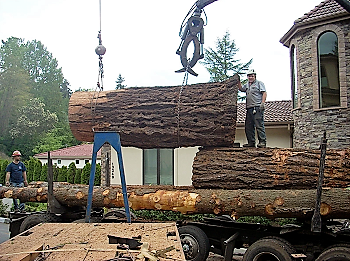 Fallen tree removal is not something that can be done DIY as you might not have the experience and the equipment to handle it. Get the services of professionals for storm damage tree removal and be safe.
Count on us for storm damage tree removal in Spanaway as we have been offering these services since 1977. Some other reasons to choose us for storm damage tree removal are:
Experience and expertise
Reliability and reputation
Pricing
Schedule the storm damage tree removal at any time convenient to you. We never compromise with our workmanship and give utmost importance to your safety and that of the nearby structures.
Call P'n'D Logging and Tree Service at (425) 569-0900 for efficient downed tree removal service in Spanaway.