Fallen Tree Removal and Clean Up Services in Roslyn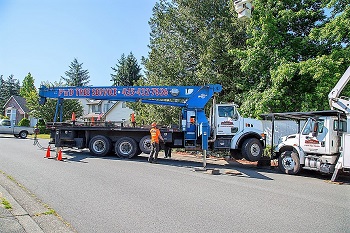 Did you wake up to find that the violent storm during the night has left behind uprooted trees and broken branches in your yard? Have you sat out a bad storm inside the office and stepped out late in the evening to look at the storm damaged tree that fell on the building?
Do not fret! Place a call to P'n'D Logging and Tree Service to schedule the visit of their downed tree removal experts to your property. We are available 24/7 to provide emergency fallen tree removal services in Roslyn, WA.
We respond promptly to your call, dispatching our crew for storm clean up and storm damage tree removal. The speed of our fallen tree removal services comes without compromising on the quality of work done. Trust us to perform your fallen tree removal job in Roslyn: 
In a well-organized process
Without further property damage
At a fast pace
Downed Tree Removal for Roslyn Home & Business Property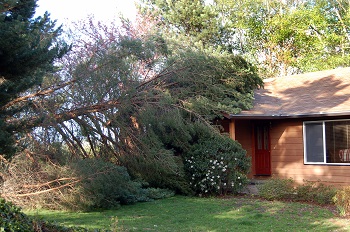 Our company has been catering to the residential and commercial demand for downed tree removal services since 1977. The long experience has made given us in-depth understanding of the challenges involved in fallen tree removal. Home and business owners who request our assistance for storm damage tree removal can rest easy that their property is in capable, reliable hands.
You too should make us the first and only call for downed tree removal from your Roslyn property. We are committed to delivering the most professional services and have the downed tree removal work handled:
With sharp attention to detail
By trained and experienced technicians
Using the most advanced equipment
Why Choose Us for Storm Damage Tree Removal in Roslyn?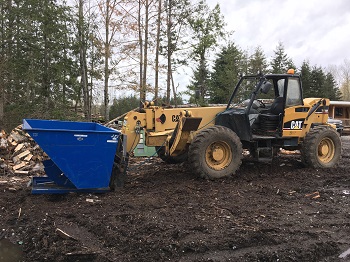 Hiring the right professionals for storm damage tree removal services goes a long way in minimizing the devastating consequences of high winds in your region. We are the foremost option for storm damage tree removal in Roslyn and its surrounding areas. We are an expertly-staffed, family owned, licensed, bonded and insured company. Choosing us for storm damage tree removal: 
Assures you of a seamless job
Brings you excellent customer service
Keeps you protected throughout the job
Contact us for a free written estimate of storm-wrecked or fallen tree removal cost. Get the storm clean up in your yard started now!
Looking for a reputable and reliable company available for storm damage tree service and downed tree removal in the Roslyn area? Call P'n'D Logging and Tree Service at (425) 569-0900.