Fallen Tree Removal and Clean Up Services in Port Orchard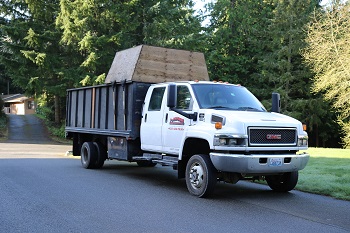 Storms can be brutal on trees. Many a times, thunderstorms leave behind a lot of yard devastation with trees that fall down or are nearly uprooted and left swaying dangerously, liable to fall any time.  
P'n'D Logging and Tree Service offers storm damage tree removal as well as fallen tree removal services in Port Orchard, WA to help property owners get their yards cleaned up and recovered from the impact of a wild storm.
It is important to arrange for downed tree removal from your yard at the earliest. The collapse of a tree in any residential, commercial or municipal property can be extremely damaging. Prompt fallen tree removal might be necessary to:     
Clear up the driveway
Begin repair work on your roof or vehicle
Access and reinstall the broken overhead power lines   
We offer 24/7 emergency response to service calls for fallen tree removal from Port Orchard properties.  
Downed Tree Removal for Port Orchard Home & Business Property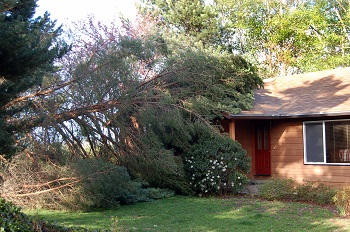 Our downed tree removal team is dispatched to your location as soon as it is humanely possible. The objective of our company is to minimize the disruption in your home or business and get it up & running fast. 
We send our technicians for downed tree removal in your Port Orchard properly equipped with powerful tools so that the job gets completed WITHOUT:
Needless interruptions
More property damage than already caused
Any hassles or stress for the customer
We go all out to provide the finest downed tree removal services at the best price. You can even depend on us for a free written estimate of the fallen tree removal cost per tree so that there is no unpleasantness afterwards.  
Why Choose Us for Storm Damage Tree Removal in Port Orchard?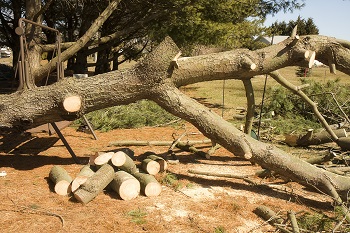 You cannot ring up any tree company for storm damage tree removal and storm damage clean up in your yard. Not all companies that do tree work have technicians who are trained for dealing with storm damaged trees. 
Luckily, we are here to take all stress out of choosing which company to hire for storm damage tree removal in the Port Orchard area. We have vast experience in handling storm damaged and fallen tree removal jobs. Hiring us brings you storm damage removal services that combine: 
Excellent workmanship
Great customer service
Smooth job management
Make P'n'D Logging and Tree Service your first choice for downed tree removal and storm damage tree removal in the Port Orchard area. Call (425) 569-0900.