Fallen Tree Removal and Clean Up Services in Monroe
When you hire us as a professional tree service for fallen tree removal in Monroe, you are leaving a potentially high-risk project to contractors known as the "best in the Northwest"!
In projects involving fallen tree removal, we dispatch an arborist to assess the property for hazardous conditions and implementation of a safe strategy for downed tree removal.
We have years of experience since 1977 providing fallen tree removal and storm damage tree removal using the most advanced equipment, tools, and technology by highly skilled operators and technicians to avoid irreparable damage to nearby structures and landscape.
These are a few high-risk hazards associated with fallen tree removal that our professionals are trained to avoid:
Chainsaw kickback hazards
Electrocutions and falls
Risk from falling branches & buckling support limbs
Call today to request a free written estimate for an affordable fallen tree removal cost and clean up services.
Downed Tree Removal for Monroe Home & Business Property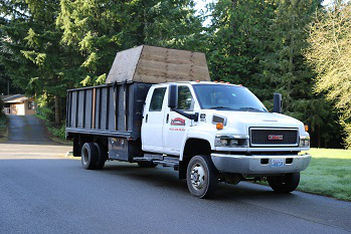 We have state-of-the-art equipment and tools to provide large-scale downed tree removal services for the Monroe area home and business property.
With years of experience since 1977, we are knowledgeable in local standards and regulations for downed tree removal in municipal, urban, and rural land areas.
We are equipped for downed tree removal where a dead or downed tree and limbs pose a significant risk to adjoining structures, persons, or properties using equipment and services by skilled technicians that may include:
Use of our low impact crane services
Tree climbing
Bucket truck services
Advanced roping & rigging techniques
Wood chipping
Stump grinding & removal
We have the capability and experience for downed tree removal from confined areas or tight spaces including nearby telecommunications or electrical utility lines.
Call us today to request a free written estimate for affordable tree removal cost per tree!
Why Choose Us for Storm Damage Tree Removal in Monroe?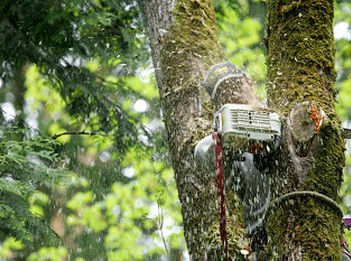 Requests for storm damage tree removal services are common occurrences from residential and business owners as well as construction and municipalities in the PNW.
With the use of our exceptional low impact crane, we can provide affordable, safe, and efficient storm damage tree removal from confined spaces or rooftops.
These are a few reasons to choose us for storm damage tree removal in Monroe:
Expertise, cutting-edge equipment & powerful tools
Licensed, bonded & insured
Impressive risk management & safety record
24/7 storm clean up services
Free consultation
Coordination with fire departments & utility companies
Insurance claims assistance
Our experienced crew will also remove storm damaged tree branches and other related debris from your landscape while our arborist can evaluate surrounding trees that may become a future liability.
Call P and D Logging and Tree service for affordable and quick response storm damage tree removal services. One call does it all! 425-569-0900