Fallen Tree Removal and Clean Up Services in Mercer Island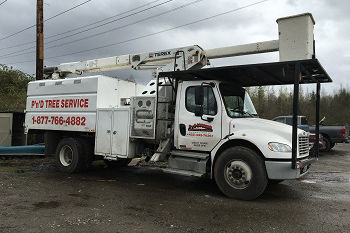 A windstorm often leaves a lot of destruction in its wake.  The havoc caused by it could sometimes include uprooted trees in your yard. The storm eventually passes but the fallen trees will go nowhere until you have them removed.
The thing to remember here is that fallen tree removal from your Mercer Island, WA property is not a DIY job. You need to call in well-equipped professionals for downed tree removal and clean up of the site subsequently.
P'n'D Logging and Tree Service is the name to rely on for fallen tree removal services in Mercer Island. We:
Offer 24/7 emergency services for downed tree removal
Send skilled and experienced crews to do the job
Come prepared with cutting-edge equipment
The best thing about calling us for hauling away the fallen trees is that our excellent services come at an affordable fallen tree removal cost.
Downed Tree Removal for Mercer Island Home & Business Property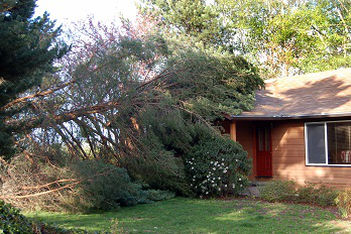 While strong winds can cause a lot of damage, trees that get downed by these storms can also result in much devastation. The destruction brought about by falling trees includes:
Broken overhead utility cables
Smashed windscreens and big dents in vehicles
Damage to roofs of nearby buildings
Destruction of landscaping features
The last thing you need when you have a storm damaged tree fallen in your yard is further property damage with careless downed tree removal.
Stay safe and call us for downed tree removal from your Mercer Island property. We have extensive experience in storm damage tree removal from even small yards.
We complete your downed tree removal job in an efficient and incident-free manner.
Why Choose Us for Storm Damage Tree Removal in Mercer Island?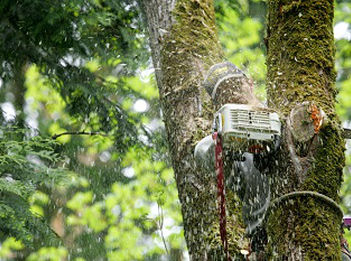 You are likely to be quite stressed out when you find yourself in need of storm damage tree removal services in Mercer Island. Worrying about finding the right professionals who do not take advantage of your helplessness can make matters worse.
The good news is that we are here to meet your storm damage tree removal needs. We have been providing expert services for fallen tree removal and storm clean up since 1977.
Over the decades, we have proven ourselves to be a storm damage tree removal expert that is:
Ethical
Customer-focused
Competent and reliable
Call P'n'D Logging and Tree Service at (425) 569-0900 to schedule a job for storm damage tree removal from your Mercer Island property. Get a free estimate of the fallen tree removal cost.