Fallen Tree Removal and Clean Up Services in Kittitas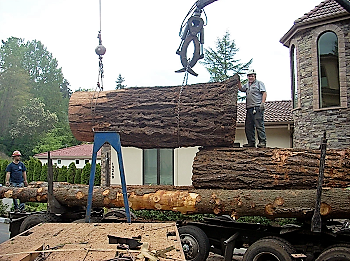 Is a fallen tree causing dangerous conditions in your home or property? Do not worry! Call on P'n'D Logging and Tree Service for prompt and professional fallen tree removal in Kittitas, WA or its surrounding areas. A timely and professional fallen tree removal service is essential to avoiding:
Structural damage
Injuries
Liability issues
Our team has the trained and equipment necessary to perform a safe, efficient fallen tree removal. So, if you need a fallen tree removal service in Kittitas and you need it fast, give us a call. We will handle your fallen tree removal needs quickly and professionally.
Downed Tree Removal for Kittitas Home & Business Property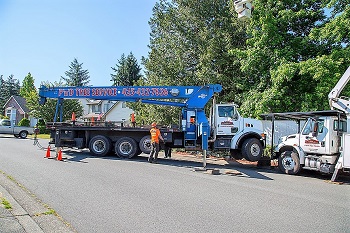 Does your home or property need a downed tree removal? Below are some of the reasons why you should rely on a professional rather than performing downed tree removal on your own:
Prevent the risk of causing a potentially dangerous injury to yourself
Get the job done without causing any further damage to your property
Spend your time and resources on things that matters the most
We are a licensed, bonded and insured tree service company providing residential and commercial clients with downed tree removal services in the Kittitas area.
We have the training, gear and equipment necessary to handle all kinds of downed tree removal needs. You can rely on us to get the downed tree removal job done right, the first time. Let us restore your safety as well as your peace of mind. We take great pride in doing the job to an excellent workmanship.
Why Choose Us for Storm Damage Tree Removal in Kittitas?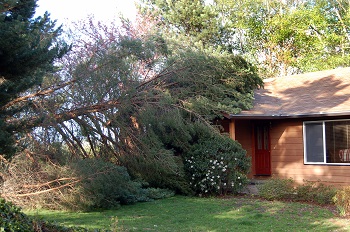 Has a storm caused a tree to fall on your home or property? We are the right people for your storm damage tree removal needs in Kittitas. With an emergency storm damage tree removal response, 24/7, our team will quickly be there to start the storm damage tree removal work. Wondering how much storm damage tree removal cost per tree? We provide FREE, written estimates.
Our team can also help our clients in minimizing the risk for tree problems in the future. Call us if you notice things like:
Weak roots
Hanging limbs
Dead or dying on branches
Early detection and correction of tree problems can help you minimize the chances of trees getting crashed down by a storm.
Call P'n'D Logging and Tree Service at (425) 569-0900 to find out more about our storm damage tree removal services for Kittitas area.