Fallen Tree Removal and Clean Up Services in Ellensburg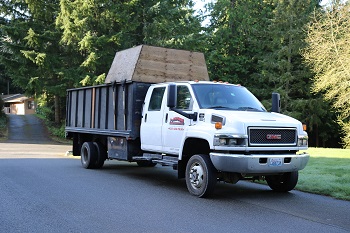 Has a tree in your property recently been uprooted by a storm? Do you wish to get professional fallen tree removal services for your Ellensburg, WA property? Then you have come to the right place. P'n'D Logging and Tree Service has been catering to the needs for fallen tree removal in the local community since 1977.
Our well-trained workers come equipped with state-of-the-art tools for completing the downed tree removal work in an organized and safe manner.
There may be plenty of fallen tree removal companies serving Ellensburg. However, we score over them all when it comes to:
Workmanship
Job management
Customer satisfaction
Fallen tree removal cost per tree
Call us today to schedule a fallen tree removal job. You can also contact us 24/7 for emergency tree work. Our downed tree removal crew can come immediately in situations like a tree falling on your roof, roof or overhead electric wires.
Downed Tree Removal for Ellensburg Home & Business Property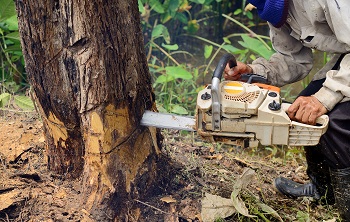 Downed tree removal is certainly not a do-it-yourself task. Taking up such work in your own hands, you could end up getting physically hurt, causing damage to your property and wasting a lot of time. Avoid the headache and go for downed tree removal service by proven pros like us. Hiring us give you peace of mind with assurance of a perfectly done job.
Our fallen tree removal company is:
Family owned and operated
Fully insured, licensed and bonded
Well-established, with a large customer base
Staffed by polite and helpful technicians
Letting us handle your downed tree removal job in your Ellensburg property will make the loss of tree a less unpleasant experience for you!
Why Choose Us for Storm Damage Tree Removal in Ellensburg?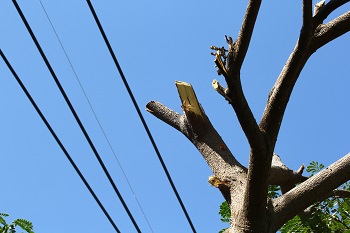 Sometimes, a tree might not fall but be weakened a lot due to a storm. Storm damaged trees are more hazardous than uprooted trees because these becomes a threat to people and nearby infrastructure. You cannot ignore the situation. It calls for an immediate storm damage tree removal. We can help.
We offer emergency storm damage tree removal services for Ellensburg residents. Our company entertains residential and commercial requests for storm damage tree removal and storm clean up service.
Our technicians work on storm damage tree removal projects:
After cordoning off the unsafe area
With proper protective gear
Using correct, well-planned techniques
Call P'n'D Logging and Tree Service at (425) 569-0900 for superior quality storm damage tree removal services in the Ellensburg area.