Fallen Tree Removal and Clean Up Services in Carnation
If you have experienced a downed tree, we highly recommend calling us for professional fallen tree removal services.
Whatever the cause, fallen tree removal in Carnation is hazardous work, having the potential for on-site injury risk when attempted by a novice.
These are a few major concerns that our arborist will assess to implement an effective and safe downed tree removal strategy and to identify potential fallen tree removal hazards such as:
Detangled limbs in a power line
Roadway blockage
Potential for buckling of support limbs
Using state-of-the-art equipment, tools, and technology for meticulous fallen tree removal, our experts leave minimal to no impact to surrounding areas for commercial, municipal, and residential customers.
Call today for the highest level of professional service at a competitive fallen tree removal cost. We can also assist in coordinating the claims process with your insurance provider.
Downed Tree Removal for Carnation Home & Business Property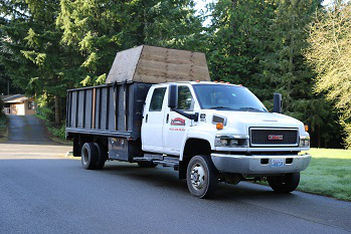 As a family-owned and operated company serving the greater Puget Sound area with tree services since 1977, we are experts in downed tree removal for Carnation home and business properties.
Our professionals are experts in providing fast and efficient downed tree removal with minimal disruption to your landscaping and property using state-of-the-art equipment and industry-leading safety practices.
Whether you require storm damage tree removal and cleanup, or downed tree removal resulting from dead or decaying conditions, our highly skilled team is equipped to provide services that may include:
Low impact crane services in tight spaces
Professional tree felling
Tree climbing
Bucket truck tree removal
Remnant tree stump grinding and wood chipping
Our skilled operators and arborists have a passion for bringing the highest level of service at a competitive downed tree removal cost per tree.
Call our office today for a free written estimate from the "best in the Northwest". One call does it all!
Why Choose Us for Storm Damage Tree Removal in Carnation?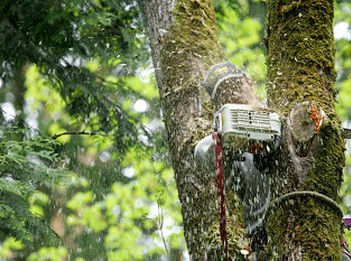 Our highly skilled team of expert technicians is equipped to handle storm damage tree removal in Carnation without risk to your property.
If one of our typical PNW storms has rolled through your area requiring storm damage tree removal, these are a few reasons to choose us:
Licensed, bonded & insured
Quick 24/7 mobilization
Competitive storm damage tree removal cost per tree
Coordination with the utility company
Claims assistance in working with your insurance company
Always free written estimate
Meticulous storm cleanup
We have an arborist on staff to provide an assessment of storm-damaged trees and to implement a safe storm damage tree removal no matter the tree size or level of difficulty.
Call P and D Logging and Tree Service, specialists in storm damage tree service. One call does it all! 425-569-0900