Fallen Tree Removal and Clean Up Services in Buckley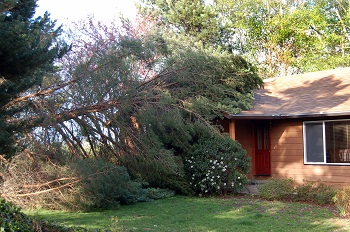 Trees look great in your lawn only till the time they are healthy and growing well. In case, a tree gets diseased or starts decaying, chances are that it will topple over some day. Take the help of professionals for the storm damage tree removal service.
Call P'n'D Logging and Tree Service for services required for fallen tree removal in Buckley, WA. As an experienced and established company, we offer our fallen tree removal services which include the following:
Identifying the dangling branches and limbs
Property restoration by debris removal
Stump grinding or removal
Get in touch with our consultants to know the fallen tree removal cost and other details. You can compare our fallen tree removal cost per tree with other contractors to ensure that you are getting the best deal.
Downed Tree Removal for Buckley Home & Business Property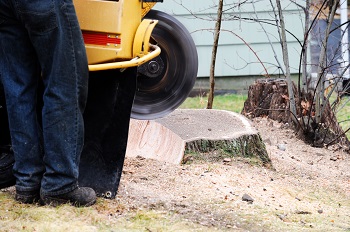 Sometimes dangerously dangling limbs and branches of trees and leaning trees have to be downed to protect the nearby structures. It is best to leave the downed tree removal to the experts as this is a dangerous task to carry out DIY.
Rely on us for downed tree removal services in Buckley. Getting professional help for downed tree removal, especially after a storm is essential as there are certain dangers associated. Some of these dangers are as follows:
Risk of electrocution
Extreme weight of damaged trees
Falling limbs
Our arborists will chalk out a plan after inspecting the site and the condition of the downed tree. Thereafter they will bring in the necessary tools and equipment for downed tree removal.
Why Choose Us for Storm Damage Tree Removal in Buckley?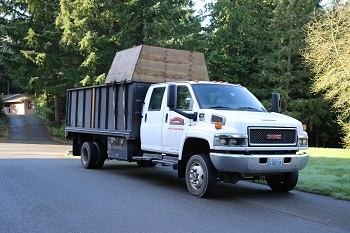 Choosing an experienced company for storm damage tree removal is essential to ensure the safety of your landscape, nearby structures and the utility lines. Naive tree contractors might not have the equipment or the experience to handle storm damage tree removal.
Count on us for storm damage tree removal service in Buckley as we are thoroughly proficient in our job. Our storm damage tree removal services are done using the best:
Techniques
Equipment
Workforce
We also offer storm clean up services once the downed and fallen trees have been removed. Our high rate of successful storm damage tree removal can be gauged from the fact that we are the first company to be called for any fallen tree removal service in Buckley.
Feel free to call P'n'D Logging and Tree Service at (425) 569-0900 for any downed tree removal service in Buckley.