Fallen Tree Removal and Clean Up Services in Bonney Lake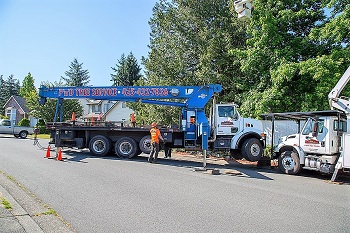 With storm comes destruction. It not only just creates a mess but at times leave trees uprooted or broken on your property. If you are dealing with similar circumstances, you need help of professional arborists quickly. P'n'D Logging and Tree service is a licensed, bonded and insured contractor that specializes in fallen tree removal services. 
Do not stress about the upcoming storms anymore, have us on your speed dial for any fallen tree removal project in the Bonney Lake, WA area. We are efficient and provide value for money downed tree removal services. Call us today for professional and reliable fallen tree removal service whether you property is located in:
Residential sector
Commercial space
Municipal sector
Call us to know more about services of for quality fallen tree removal service in the Bonney Lake area.
Downed Tree Removal for Bonney Lake Home & Business Property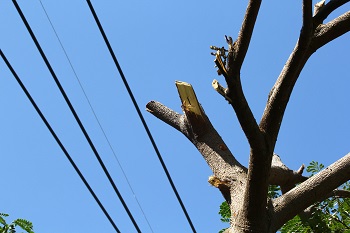 Has the recent storm left a fallen tree for you to deal with? Trees can be a nuisance to remove is you lack experience for the job. For times like these it is best advised to call for an experienced downed tree removal experts. If you are also in search for expert downed tree removal experts then make us your first call.
You can count on us our downed tree removal service as we:
Have decades of experience
Believe in customer satisfaction
Are a BBB accredited business
Let all your storm damage tree removal worries to us. Our arborists can handle any big or small downed tree removal job around Bonney Lake in a hassle-free manner.
Why Choose Us for Storm Damage Tree Removal in Bonney Lake?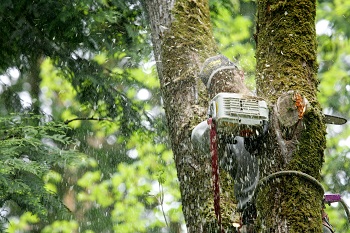 Are you wondering about the fallen tree removal cost in the Bonney Lake area? If yes then call us as we provide free estimates. Other than storm damage tree removal we also excel in post storm clean-up services. Reasons why you should consider us for any storm damage tree removal job is because we:
Have all the latest tools
Arrive equipped with safety gears
Employ trained and experienced arborists
Tree removing process is technical and can be dangerous to you or your surroundings if operated by inexperienced hands. Therefore, make a correct decision, call us for quick and efficient storm damage tree removal service near you.
Call  P'n'D Logging and Tree service at (425) 569-0900 for storm damage tree removal service in Bonney Lake or surrounding areas.