Fallen Tree Removal and Clean Up Services in Black Diamond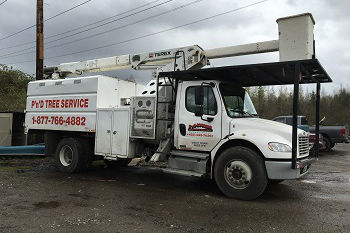 P'n'D Logging and Tree Service has been serving residential, commercial and municipal property owners in the Black Diamond area since 1977.  When the weather moves from sunshine to rain and wind, our fallen tree removal services become a priority!
The winter months bring storms that can bring down trees on rooftops or cars with very little warning.
The fallen tree removal cost is nothing compared to the damage that can continue to occur if removal is not done as quickly as possible.  The Black Diamond area is surrounded by beautiful trees, but that beauty is lost if one ends up on your roof!
We are the ones to call for storm damaged tree, because we:
Are trained tree professionals
Have highly skilled downed tree removal crews
Can assist with your insurance claims
If you need fallen tree removal and clean up services in the Black Diamond area, we are ready, willing and able to help you get your life back to normal!
Downed Tree Removal for Black Diamond Home & Business Property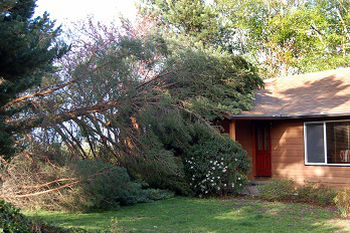 We often think that only dead or unhealthy trees take the brunt of our winter weather. Certainly, these may be prime candidates for downed tree removal services, but there are other factors that affect the trees on Black Diamond property.
Because the winter season produces a great deal of rain, the ground can become saturated.   This can cause the tree roots to slip and be more susceptible to high winds.
If you need storm damage tree service for your home or business property, we offer:
24/7 emergency storm damage tree removal
Competitive pricing
Free written estimates
Storm damaged trees that end up in the wrong place when you least expect it.  We encourage our Black Diamond neighbors to let the professionals safely remove the tree or limb instead of risking your safety with the DIY method.
Why Choose Us for Storm Damage Tree Removal in Black Diamond?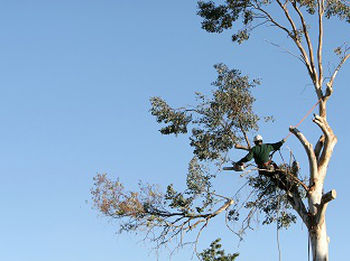 We are a family owned and operated tree service company.  Having lived and worked in the Black Diamond area for many years, we know the power that PNW storms have.
Our storm damage tree removal services have safely removed fallen trees from roofs, sheds, fences or anywhere else they landed.  Between rain, wind, snow and ice, trees can take a real beating and we strive to give our customers the best services we can.
Choosing us for downed tree removal is the right choice as we are:
Licensed, insured and bonded
Able to utilize a crane truck tree lifting
Low-impact removal to protect landscaping
Choose P'n'D Logging and Tree Service for fallen tree removal.  We are the experts for taking care of storm damaged trees.  425-569-0900