Fallen Tree Removal and Clean Up Services in Algona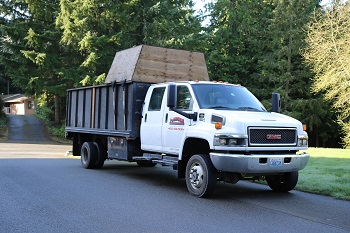 Trees that have fallen during a storm or naturally need to be removed from the property immediately to avoid any further hassles. Being a work that requires expertise, you must call in professionals for storm damage tree removal service.
Let P 'n' D Logging and Tree Service offer services for fallen tree removal in Algona, WA. Being an established tree service company, we have the required experience, expertise and the equipment to handle fallen tree removal. The factors that determine the fallen tree removal cost are as follows:
Size of the tree
Type of tree
Stump grinding and removal
The cost of fallen tree removal is definitely lesser than removing a standing tree as professionals have to work out a plan to bring down the tree safely and remove it safely as well.
Downed Tree Removal for Algona Home & Business Property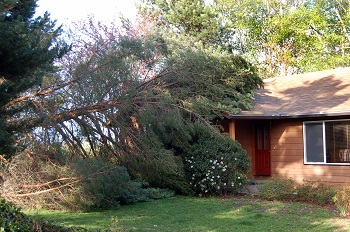 A tree needs to be downed for safety reasons. However, this is a task that must be assigned to the professionals. Take the help of experts for downing a tree and for downed tree removal in Algona.
Call us for services related to downed tree removal in Algona as we have been serving in this capacity for a long time now. We are the ideal company for downed tree removal for the following reasons:
Use of all safety measures
Adherence with the local codes
Work done by tree removal specialists
You can compare our downed tree removal cost per tree with other tree service companies to be assured that you are getting the best deal with us. We not only offer downed tree removal but also provide clean up services once the tree has been removed.
Why Choose Us for Storm Damage Tree Removal in Algona?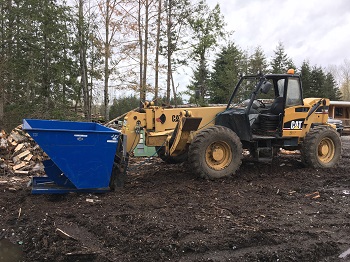 Choosing the most experienced company for storm damage tree removal is essential to ensure proper and safe tree removal. With several companies offering storm damage tree removal services, choose the best one on the basis of the following factors:
Years of experience
Equipment and techniques used
Pricing
We are the ideal company to choose for storm damage tree removal in Algona as we qualify on all these aspects. We are richly experienced, use the latest equipment and techniques and offer competitive pricing. Rely on us for storm damage tree removal and you will not regret your decision.
Call P 'n' D Logging and Tree Service at (425) 569-0900 for fallen tree removal service in Algona.