P'n'D Tree Service provides 24/7 emergency tree removal response and works with insurance companies. If your trees have suffered from storm or wind damage, or a tree crashes into your home contact us for a free consultation. Our crane truck will safely lift the down tree from your home minimizing further damage. Our highly trained tree professionals can assist you to make your home or property safe again.
Licensed, Bonded and Insured
Cranes, Crews and Gear ready to safely respond
Competitive Rates
Works with your insurance company on claims.
Residential, Commercial and Municipal
Always Free Written Estimates
Each year in the Pacific Northwest we have wind storms, heavy snow storms and ice that cause devastating damage to trees. We have crew ready to remove fallen trees on your residence or property.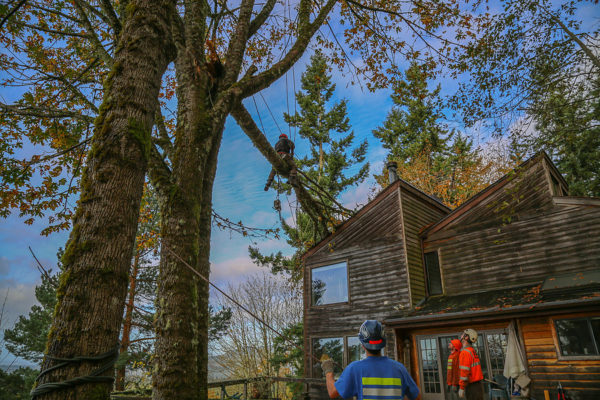 For non emergency tree work needed click HERE
Please fill out the form below if you need immediate attention to your trees. Then one of our tree experts will contact you soon to discuss your options.
*If you are injured, smell natural gas or have downed electrical lines call 911 immediately.