Emergency Tree Removal in University Place – Available 24/7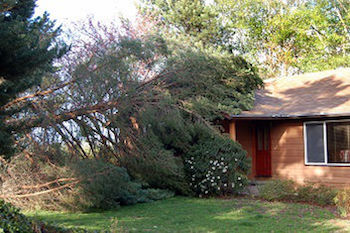 Winter weather conditions in University Place and throughout the Puget Sound region are known to include a lot of rain. When the ground becomes saturated, your trees are sitting targets for the next storm!
We know that University Place residents may suddenly find a tree on top of their house, laying across a car, or in various other unwanted places. Instead of searching far and wide for emergency tree removal near me University Place, call the emergency tree work experts at P'n'D Logging and Tree Services.
In addition to storm damage tree removal, there are a few other reasons for emergency tree services, such as when a tree:
Is weakened by disease
Poses a safety risk
Trimming cannot overcome an obstruction
Is already dead but still standing
Our emergency tree removal service team will use a crane truck to lift it from your home or business quickly and safely.
Unsafe or Dangerous Tree Limb Removal in University Place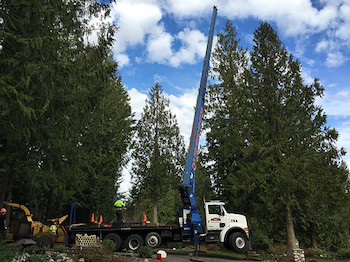 University Place property owners who need emergency tree limb removal services can also reach out to us. A large limb that has fallen can do as much damage as an entire tree. Our expertly trained tree limb removal professionals will help you to restore your property to a safe condition.
If you are faced with fallen trees or limbs as a result of ice, windstorms, or heavy snow, on your home or business property, we can help. Along with our 24-7 emergency tree removal response, we also:
Offer free detailed, written estimates
Are licensed, bonded & insured
Have competitive rates
Our goal is to remove the fallen tree or limbs from your University Place residence or business establishment, efficiently, effectively, and safely while minimizing any further damage to your property.
Emergency Tree Removal Service for University Place Residents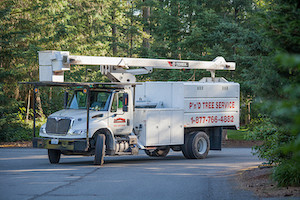 Emergency tree removal is NOT a do-it-yourself project. There are many things to consider when performing emergency tree work. As experts in the field, we have the experience to evaluate the situation and choose the best possible approach for removing the trunk and/or limbs.
Instead of putting yourself in a dangerous environment, University Place residents are encouraged to hire us for an emergency tree removal service. In addition to being highly focused on safety, we:
Have low-impact cranes
Employ an experienced crew
Have the right gear & equipment
Will work with insurance company
We serve residential, commercial & municipal property owners
When you need emergency tree removal services in University Place, call in the pros at P'n'D Logging and Tree Service. (425) 569-0900