Emergency Tree Removal in Steilacoom – Available 24/7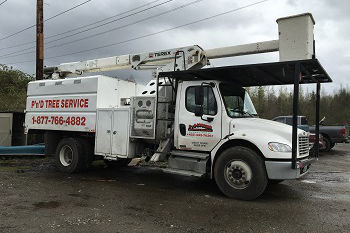 Severe storms can upset life in many ways. One of these is massive damage to the trees standing in your yard.  At P'n'D Logging and Tree Service, we strive to reduce your woes by being available 24/7 for emergency tree removal service in Steilacoom, WA.
Get in touch with us to schedule a visit by our technicians for removing the storm-damaged tree/trees from your property, whether already uprooted or likely to fall any time. Do not take the risk of doing the job yourself. Let our skilled crew deliver seamless emergency tree removal service, managing the job without damaging your:  
Building
Landscape
Vehicles
Surrounding cables, structures, etc.
Our technicians have vast experience of doing emergency tree work. You can rest assured about receiving the finest emergency tree removal service that Steilacoom has to offer.
Unsafe or Dangerous Tree Limb Removal in Steilacoom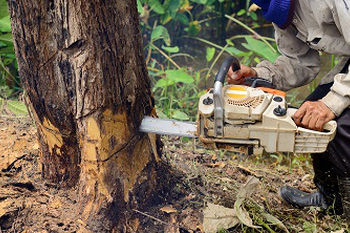 Our emergency tree services also include hazardous tree limb removal. Do you have a tree in your yard with badly decayed branches that can snap off without any warning? Do you have tree branches entangled with overhead electricity cables? Is a low-hanging tree branches extending outside your yard and blocking pedestrian or vehicular traffic? Call us for dangerous tree limb removal service right now!
Taking the situation lightly and putting off the required tree limb removal in your Steilacoom property to a later date can cost you big. The risks from the unsafe branch include:
Property damage
Injury to self or loved ones
Legal liability from personal injury to others
Why invite trouble when we are here to come for tree limb removal whenever you call? The best part is that our prices are competitive and assure you of affordable tree limb removal cost.
Emergency Tree Removal Service for Steilacoom Residents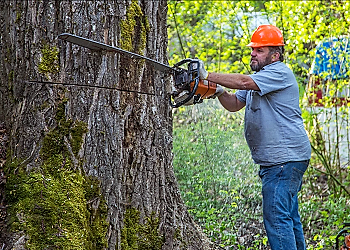 Our 24 hour tree removal service can be scheduled not just for wind-wrecked trees. We also provide emergency tree removal service for Steilacoom properties with trees that are severely diseased, have weakened roots or are leaning precariously.
No matter why you call us for emergency removal of trees, we get the job done:  
Quickly
Diligently
Safely
With cutting-edge tools
Make us your first call for emergency tree removal service. Get a free estimate of emergency tree removal cost to avoid an unpleasant surprise later on.
Looking for experts to carry out diseased or storm damage tree removal? Need emergency services for dangerous tree limb removal in the Steilacoom area? Call P'n'D Logging and Tree Service at (425) 569-0900.