Emergency Tree Removal in South Cle Elum – Available 24/7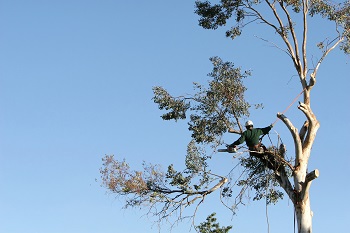 If you have been searching Google for a great company to help you with "emergency tree removal near me" in South Cle Elum, then we're glad you have found us. We are family-owned since 1977 and have been helping clients with commercial property, residential property, and municipal properties with emergency tree removal.
Trees that pose a danger or risk to the public, employees, or property should be properly and safely removed. Our team of experienced tree professionals can help you quickly and safely remove the risk.
Some conditions that give a reason for emergency tree removal are:
Severely damaged trees as a result of lightning strikes
Uprooted trees caused by storm damage
Weakened or dead trees from prolonged drought
Hazardous weight from ice and wet snow
Perilously leaning trees from excessive moisture and soil erosion
Hazardous conditions on construction sites
Contact us today for a free written estimate usually done in person. We look forward to serving you in the South Cle Elum area and beyond with emergency tree removal services.
Unsafe or Dangerous Tree Limb Removal in South Cle Elum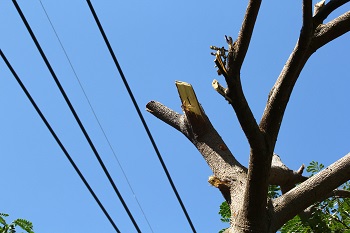 Broken treetops, damaged and dangling limbs, or ones that have been weighted down by snow pose a danger to property and people. Our team can help with tree limb removal services to safely remove the offending tree limbs so they no longer pose a danger or a threat to employees or the public.
Our service in the South Cle Elum community is based on experience and knowledge of the types of trees you find in the Northwest. Our team can help with tree limb removal in the following conditions:
Obstruction of public roadways, streets, and sidewalks
Interference with building structures or driveways
Dead, weak, or decayed limbs that pose a risk to persons or properties
Posing a threat to vehicles
Contact us as soon as you notice a problem to ensure the fastest remedy.
Emergency Tree Removal Service for South Cle Elum Residents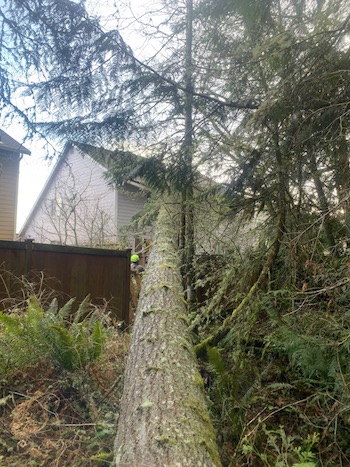 We are tree care specialists ready to help you with emergency tree removal services. Our team includes professionals with many years of experience. Our equipment includes tree cranes that can help in difficult or otherwise hard to get to areas.
Some of the many reasons that South Cle Elum customers choose us as their emergency tree removal company are:
Offer insurance assistance
Ability to work in all types of environment and conditions
Excellent customer service
Licensed, bonded, and insured
Free detailed and written estimates
Superior safety record
State-of-the-art technology and equipment
Contact us today at 425-569-0900 for a free written estimate.