Emergency Tree Removal in Port Orchard – Available 24/7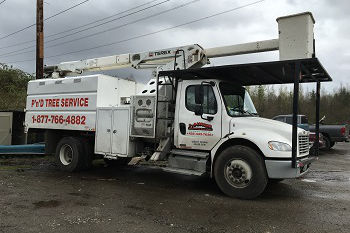 We are available 24/7 for emergency tree removal by trained specialists in Port Orchard, specializing in residential, commercial and municipal sites.
Nothing stands in the way of our professional crew and its years of experience working in all types of environments and conditions to provide emergency tree removal as a result of conditions such as:
Lightning strikes
Storms, ice, strong winds or heavy snow
Prolonged drought causing weakened or dead trees
Diseases and pest infestations
We have state-of-the-art equipment and a fleet of specialized vehicles operated by a well-trained crew with technical expertise to handle even the most hazardous and difficult emergency tree removal.
Call today for emergency tree removal, or use the convenient request form on this website.
Unsafe or Dangerous Tree Limb Removal in Port Orchard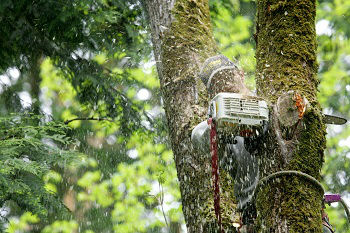 Living in the beautiful Pacific Northwest also means contending with strong winds, ice storms, and heavy snow that can cause structural weakness in trees and subsequent need for dangerous tree limb removal.
While we are strongly committed to saving trees, in situations where there is a potential safety liability involving a tree that is poised to fall, our highly skilled crew offers safe and efficient emergency tree removal.
In instances where the tree can be saved and a complete removal is unwarranted, we can implement a safe tree limb removal in Port Orchard as a reasonable alternative for avoiding:
Electrical accidents or interference with utilities
Potential health hazards
Damage to rooftops, buildings or structures
Impediments to streets, sidewalks or driveways
In all circumstances involving tree limb removal, only those who specialize in hazardous tree limb removal services, and are licensed, bonded and insured should conduct these dangerous services.
Call our office today for emergency tree removal services or dangerous tree limb removals by the best crew in the Northwest!
Emergency Tree Removal Service for Port Orchard Residents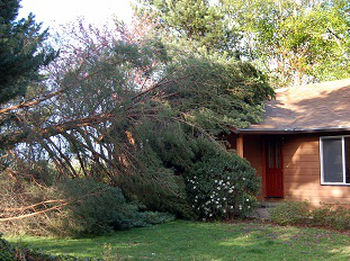 As a family-owned and operated business since 1977, we have provided emergency tree removal service throughout the greater Puget Sound area.
From construction companies and builders to commercial entities, local cities and municipalities, we are the company to call for safe and efficient emergency tree removal service in Port Orchard.
While our first objective is always directed toward saving trees, when there is a significant and potential safety liability and an expert assessment indicates that emergency tree removal service is recommended, we have a highly skilled crew that specializes in providing highly skilled services.
These are a few additional reasons why we are called for expert emergency tree removal service:
Superior safety record
Licensed, bonded and insured
Insurance claims assistance upon request
State-of-the-art equipment, methods and technologies
Competitive rates
Free detailed written estimates
Call P and D Logging and Tree Service to request emergency service, or contact us directly on this website. 425-569-0900